Posted By PAS
July 27 2014
0
Wateen Telecom Announces its New CEO
Wateen Telecom on Saturday announced the appointment of Rizwan Tiwana as chief executive officer of the company.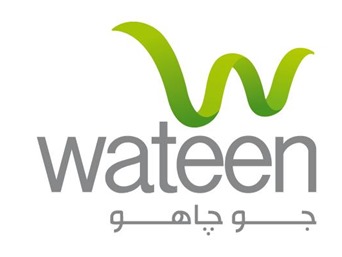 Former CEO and board member Naeem Zamindar stepped down after completing a three-and-a-half year tenure during which the company was reconstructed and reorganised.
Rizwan Tiwana, who has replaced Naeem Zamindar, is not new for Wateen as he has remained Chief Technical Officer of the company since its inception in Pakistan till 2009.
Mr. Rizwan, during his tenure from 2005 to 2009, was responsible for launching world's largest WiMAX network spanning in 16 cities countrywide. As CTO of Wateen, Mr. Tiwana was the man behind the launch of Long Haul Bandwidth and Dark Fiber services for the company.
Alongside his role in setting Wateen up, Mr. Tiwana brings along over 19 years of diverse experience in telecoms industry including leading large scale operators and global network vendors from different parts of the world.
His management roles for operators include his recent role as CTO at Fanoos Telecom Iraq for the last fifteen months. Previously he was also engaged in senior management roles by Nokia Siemens Network and Motorola in UAE for more than three years.
Board of Wateen Telecom has said that it is confident that Rizwan will lead the organization in the right direction and will enable Wateen to become the preferred connectivity and services provider in Pakistan.