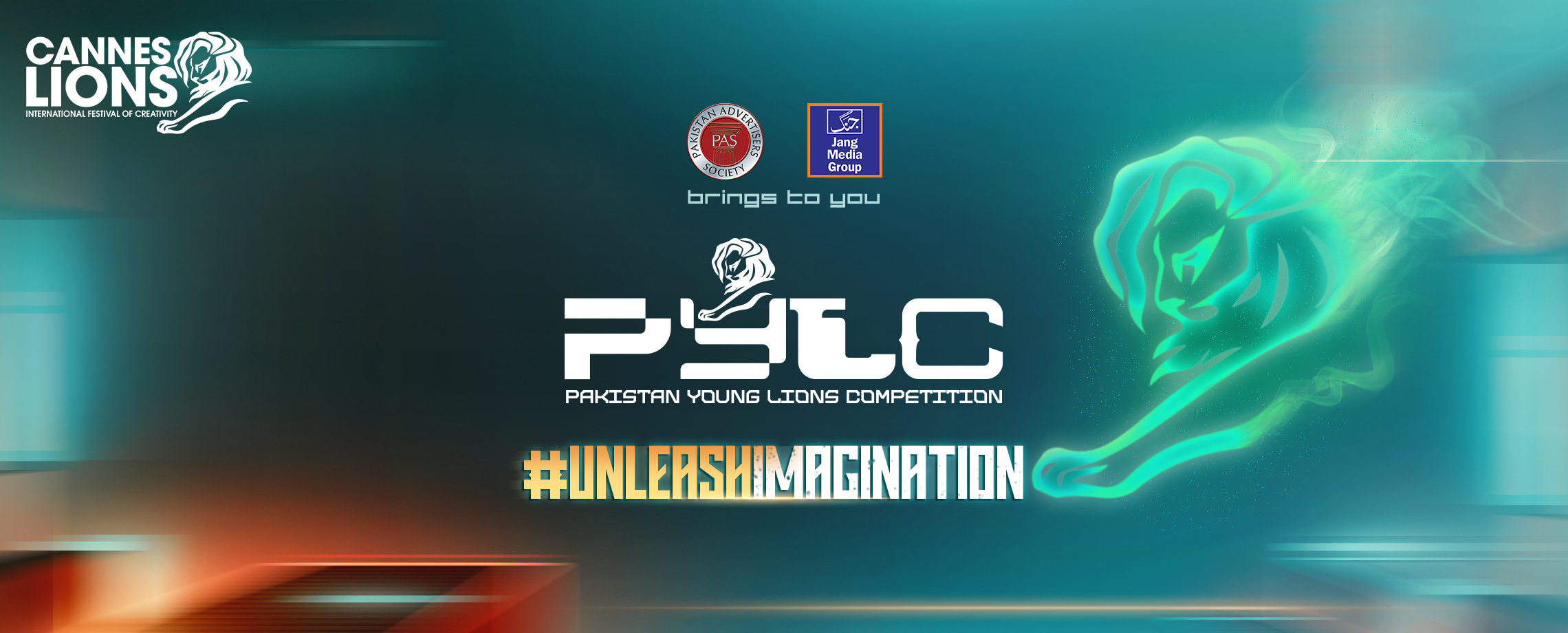 Pakistan Young Lions Competition 2023 (PYLC)
PAS in collaboration with The Jang Media Group brings PYLC which provides an opportunity for young professionals from all areas of our marketing and advertising communication industry to showcase their creativity in Pakistan and at global level.
If you are under the age of 30, this is for you!
Winning the Young Lions Competition is a tremendously rewarding and life-changing experience. It is the ultimate test of teamwork and thinking under pressure. It's also an excellent opportunity to demonstrate your abilities and raise your profile among industry leaders.
Teams from all over Pakistan will compete for the title and the winning team will be sent, expenses (accommodation & travel) paid, to represent Pakistan in 2023 global competition at the Cannes Lions International Festival of Creativity.
Note: teams can get registered in both the competitions as long as the eligibility criteria is fulfilled.