Get in-depth analytical report to run your Influencer Marketing
Use the power of influence to understand the holistic overview of your favorite influencer's digital performance.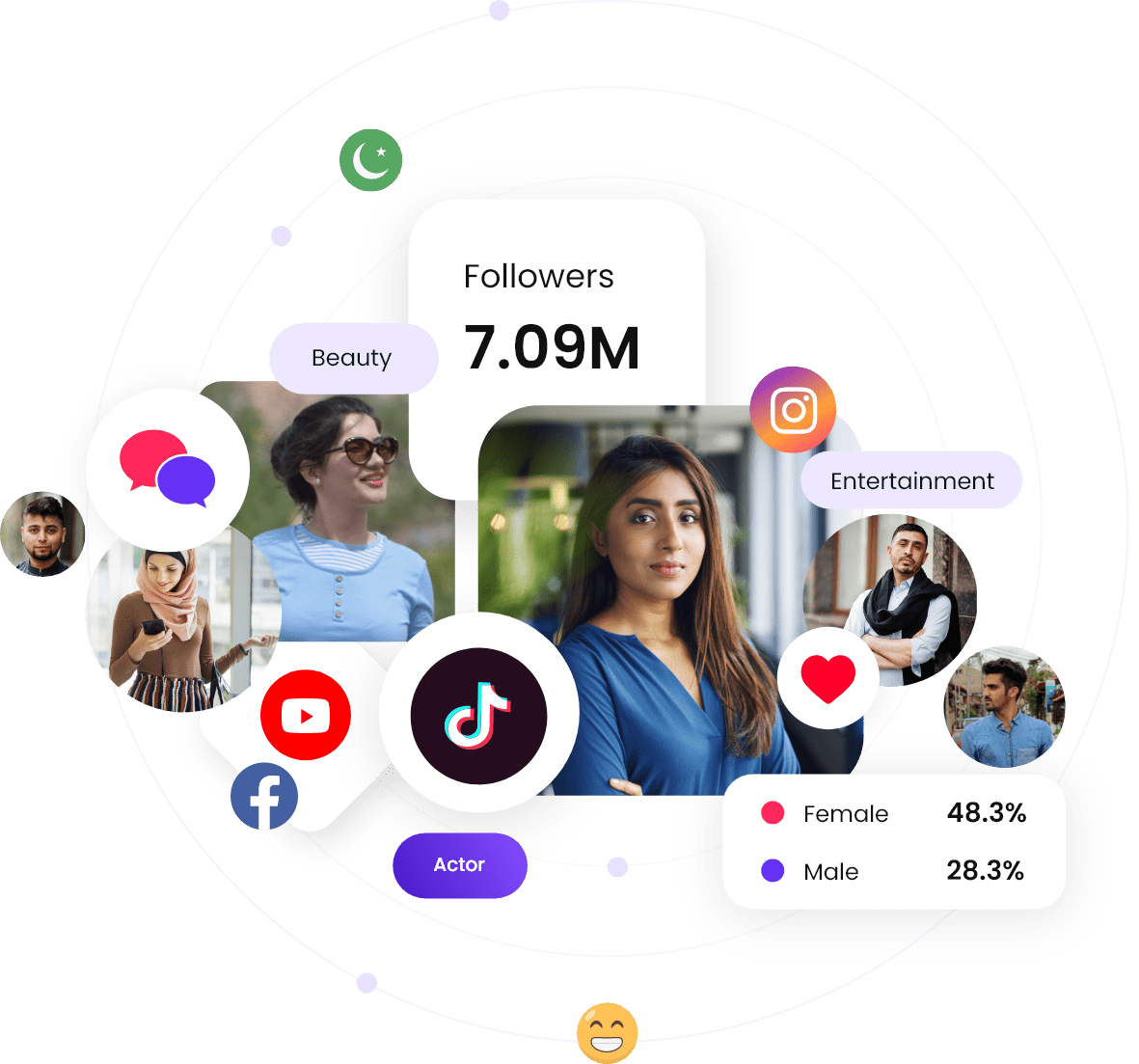 Market and Competition Analysis
Comprehensive influencer marketing industry analysis
Opportunities to boost your next campaign

Influencer Compliance
Influencer Hygiene focused data
General Data Protection Regulation adherence
Data Deprecation Protocol Readiness adherence
Define Benchmarks
Improve marketing investment
Develop relevant benchmarks with recent data
Set realistic performance expectations
Consider factors like shifts in follower numbers, engagement rates and Influencer Quality Scores, among others.
Influencer Selection
Performance based influencer selection
Qualitative and quantitative data analysis
Assignment of weightage against factors like engagement rates, audience quality and content.
Campaign Content Planning
Design campaign schematics and content smartly by considering factors like
Locations
Design elements
Posting schedules and frequency
Information that's not readily available in one place.
Identify Trends and Opportunities
Enhanced Campaign Engagement Planning
Better performing campaigns identification
High-performing influencer content identification