Posted By PAS
May 26 2014
0
TrulyMadly's #BreakingStereotypes Campaign Engages Youth with Powerful Communication
Virtual hunt for a suitable spouse is now a way of life. Amidst this clutter and competition, recently launched online matrimony service TrulyMadly initiated its #BreakingStereotypes campaign. The campaign aims at connecting independent, like-minded, individuals who are not ruled by stereotypes, from across India through social networking channels such as Twitter, Facebook, Instagram and Pinterest.
"The thought behind this campaign is to break the clutter by discarding common stereotypes closely associated with communities, professions, personalities and gender and bring like-minded individuals together to build stronger relationships barring such notions," expressed Sachin Bhatia, Co-Founder, TrulyMadly.com.
Supported by TrulyMadly's social media agency, DrizzlinMedia the campaign is schedule for a five week run. The brief given to the social media team was to appeal to independent minded singles who are looking at getting into a serious relationship. "We wanted a campaign that would resonate with this young target group as well as showcase Truly Madly offerings," Bhatia told Indian Media Book.
#BreakingSteretypes will roll out in three stages. At present the first phase is going on, wherein individuals who have broken stereotypes in both big and small way in their day to day life are being showcased.
The second phase will include interacting with people who will come forward to share their stories on how they have broken stereotypes. And, the final stage will be an offline event around the campaign.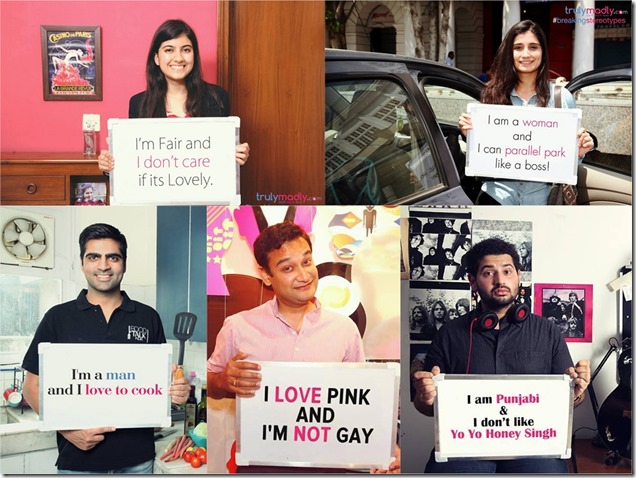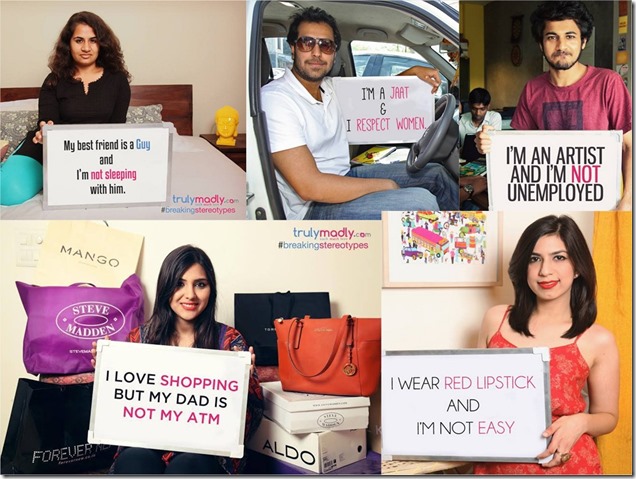 "We received an overwhelming response to our Breaking Stereotypes campaign with people from all facets of life discussing their own stereotypes on our Twitter and Facebook page," said Rahul Kumar, Co-Founder, TrulyMadly.com.
The plan ahead is to keep the conversation going. The campaign which was well received might give birth to an exhibition on an offline platform.
Credits:
Client: TrulyMadly.com
Agency: Drizzlin
CEO: Deepak Goel