Posted By PAS
May 26 2014
0
Official Wikimedia Affiliate Group Gets Recognised in Pakistan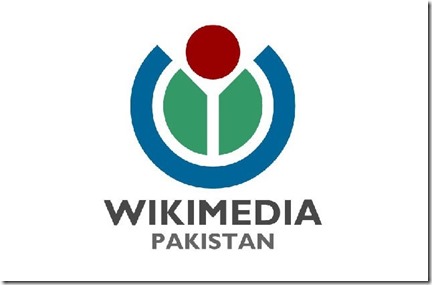 A Pakistani group officially joins the global movement behind Wikipedia, the free encyclopaedia.
Operating across the country, the new group becomes a voice for the Pakistani Wikipedia community in five languages, and joins the ranks of more than 50 official Wikimedia affiliates around the globe.
"We are delighted at being officially recognised as a Wikimedia user group," said Saqib Qayyum, a Karachi-based Wikipedia contributor and one of the founders of the group.
Operated by the San Francisco, California-based Wikimedia Foundation, Wikipedia is the 7th most popular website in Pakistan, and is known by the vast majority of the more than 19 million Internet users in
the country.
"Wikipedia is a unique source of free knowledge, and we are excited to be part of the effort to provide free information in the languages of Pakistan", said Qayyum.
Founded in March 2014, the Wikimedia Community User Group Pakistan numbers around 100 Wikipedia contributors and supporters living in Pakistan or belonging to the widespread diaspora.
The group aims to empower Pakistani Wikipedia contributors in their activities and to increase public awareness, support and participation in the free encyclopedia, of which the Urdu edition reached a milestone of 50,000 articles last month.
The group aims to engage the public by organising an open photography competition called Wiki Loves Monuments, which will take place during the month of September. A global initiative, Wiki Loves Monuments is certified as the biggest photography competition in history by the Guinness Book of World Records with some 350,000 entries from 35 countries submitted in its 2012 edition.
Organised for the first time in 2014, the Pakistani competition will encourage participants to take photographs of the country's cultural heritage sites and upload them to Wikipedia's file repository under a free license, which will allow them to be used in over 287 language editions of the encyclopedia.
"It is a great opportunity to promote Wikipedia and the free culture movement in Pakistan," said Qayyum. "We also hope to use it to celebrate Pakistan's rich cultural heritage and proudly share it with the world," he added.
According to Wikimedia Community User Group Pakistan, Statistics for Wikimedia projects in Pakistani languages are as following:
Urdu Wikipedia: 51,000+ articles
Punjabi Wikipedia: 10,000+ articles
Pashto Wikipedia: 5,000+ articles
Sindhi Wikipedia: 350+ articles
Kashmiri Wikipedia: 200+ articles
Pashto Wiktionary: 24,000+ dictionary entries
Urdu Wiktionary: 10,000+ dictionary entries
Punjabi Wiktionary: 6,600+ dictionary entries
Sindhi Wiktionary: 1,100+ dictionary entries
Urdu Wikibooks: 150+ books
Urdu Wikiquote: 40+ quotation pages