Posted By PAS
May 10 2017
0
The Ever Evolving Advertising Industry of Pakistan – It's time to take chances
Advertisement sector in Pakistan is often criticized or undermined for its lack of creativity and appetite for taking creative risks. This generalized perception for many however is on its way to a slow but a sure revival. Each passing year there is a new influx of creative ideas with marketers now choosing to go the extra mile especially in the age where consumer confidence matters the most. However in case of many top brands, tried and tested methodologies still prevail in minds of decision makers topped up with conservative approach to marketing. It may be true in some cases not to tangle the brand persona radically but steady alignment along with new ideas can always add a breath of fresh air in a largely congested market.
Shan Foods can be considered as one of the brands who finally realized the immense brand potential and tried something different. In past 2 years a radical change in Shan's advertising communications strategy is eminent. For starters introduction of visible humans topped with emotions related to food in our society has been tapped with crisp well connected messages. With their change in marketing strategy, Shan has reached out to target audience with millions of views through right campaign at the right time with blend of creativity particularly gaining virility on digital platforms which without a doubt is an essential part of the media mix today.
CAMPAIGN:

Evyol (which won best nationally originated campaign in the PAS Awards 2017) did an amazing job while bringing in humor and conveying its message directly to the audience. Who would've thought that arguably a less exciting brand like fertilizer which most of us have seen on national TV over the years can add a pinch of creativity adding cricket to its messaging making it exciting relatable and fun at the same time with pin point accuracy when it came to core message dissemination.
CAMPAIGN:

These examples are just a few of many we have seen in last 3 to 4 years where brands because of various reasons have tried to think out of box or at least in terms of Pakistani market norms. We can clearly see that things are happening and the industry is on its toes for bringing in exciting campaigns ready to challenge the norms. Previously for a successful campaign brand endorsement was something that was imperative. But now campaigns are identified by shear concepts and ideas rather than expensive brand endorsements. To an extent it comes down to what clicks in the minds of consumer. There is no doubt that a well-placed expensive endorsement campaigns have sure shot results in most cases but the real genius of a marketer is when through minimum resource utilization maximum results are achieved.
Nike's recent campaign in which Muslim women were focused shows that a consumer driven marketing and communications are order of the day and gone are the days when you could just make consumer gulp an idea with immense bombardment. The ad from Nike Middle East opens with a women stepping outside wearing a hijab along with Nike's active wear.
Campaign:

She looks nervous at first, but begins to pick up her pace despite getting glares from passers-by. It then cuts to another woman wearing her hijab while skateboarding down the street, while a female voice narrates in Arabic: "What will they say about you? Maybe they'll say you exceeded all expectations."
While recently as of local example we found Nishat Linen celebrating the vibrant summer season with their summer collection that has just been released. Instead of the usual glamorous model's parading around beautiful locations, Nishat's latest series of ads are different from the usual lawn ads and have created quite a stir over the internet.
Campaign Image: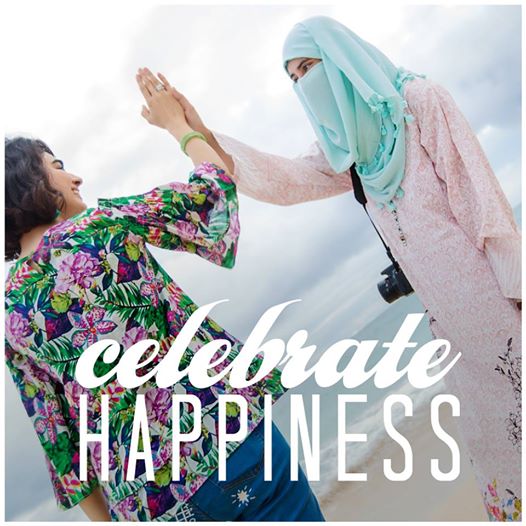 Looking from the perspective of potential, it seems Pakistan's advertising industry is truly up for grabs for brands who dare to take a non-conventional path despite involved risks.
AUTHOR

Assistant Marketing Manager