Posted By PAS
March 27 2015
1
The Burberry Ad That Showcases The First Ever Pakistani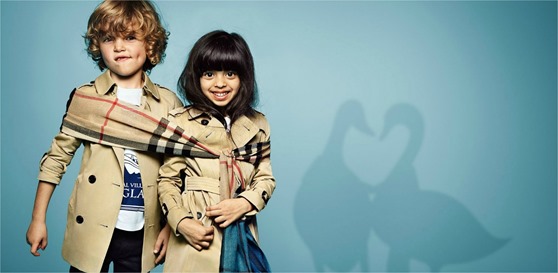 Laila Naim is only five years old and has already taken the glitzy and glamorous world of fashion by storm. Born in London, Laila probably entered the world with the aim to become a star.
She started singing at the tender age of three and later joined a theatre academy where she is learning singing, dancing and acting. At just aged four, a leading children's modelling academy signed her up that resulted in one of the world's leading fashion houses, Burberry, signing her up. Thus, Laila became the first Pakistani model for the prestigious Burberry fashion label, currently featuring in their spring/summer 2015 campaign as well as shooting for their autumn/winter 2015 collection.
This teeny-tiny starlet has shown that there's no stopping her. She has added another feather to her expanding fashion portfolio cap and recently shot for the celebrated British retail brand Marks and Spencer. Laila's latest shoot can be seen in the April issue of the popular InStyle magazine. Laila has so far featured in globally renowned fashion magazines Red, Marie Claire and Tattler.