Posted By PAS
June 29 2019
0
Team Hbl heads to Cannes Lion festival for The Young Marketers Competition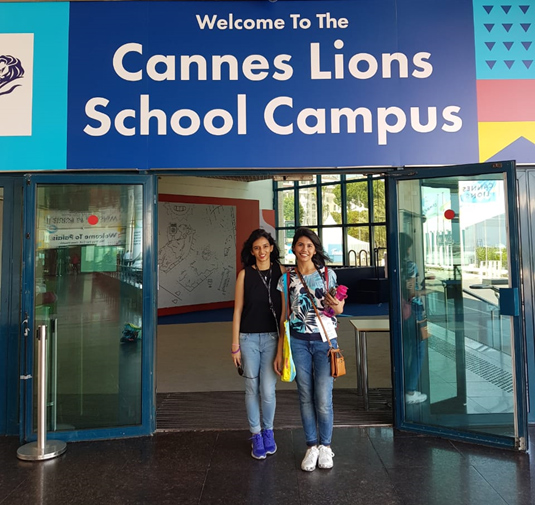 June 24, 2019 – The Pakistan Advertisers Society, in association with The Jang Group, the Official Representative for Cannes Lions in Pakistan, recently organised the Young Marketers Competition (YMC) on 10th -11th April 2019. Out of 28 teams, the team from HBL – Lynette Rodrigues and Wajiha Arshad won this competition. The winning prize for the competition was being invited to compete for the Young Lions Competition at Cannes Lions International Festival of Creativity in France. This is the biggest gathering in the world where the brightest marketers and advertisers gather and receive awards and accolades for their work.
The Young Lions is a part of the International Festival of Creativity for marketers under 30 where young talent competes against each other in different categories. Pakistan was represented for the first time in Young Lions this year. The team was competing against 28 countries and Pakistan was the only country who was new at this competition.
The teams were given an NGO case to work on and they had to create a winning marketing brief which addressed the possible problems and consumer insights. The teams identified problems and provided a strategic plan for the organization for the next few years. This needed to be completed within 24hours and the top teams presented their ideas in a tough live pitch to seasoned jury members. The judges also consisted of NGO heads who were better able to decide whether the application of ideas would work in all the countries they operate.
The top three teams were chosen, and even though Pakistan did not make it as a winner, the HBL team were given a shout out for being the first team to participate in any Young Lions category and performing exceptionally well, while also being one of the few teams that made it to the top.
For complete details regarding the 2019 YMC program or PAS please visit our website https://pas.org.pk/ or contact:
Farhan Zaidi
Associate Manager Marketing
+92 21 35836072
farhan.zaidi@pas.org.pk
www.pas.org.pk
About Pakistan Advertisers Society (PAS)
Pakistan Advertisers Society (PAS) collectively speaks for the common interest of the advertisers and is roughly representative of 85% of the ad-spend of Pakistan. Chartered in 1996, PAS 'empower its members' in dealing with the government, advertising agencies, media and other organizations integral to the advertising industry. It believes in promoting the spirit of mutual-support for mutual-benefit among its members.
PAS seeks that advertising is efficient and effective for the advertiser; rewarding for the media, agencies and associate suppliers, and true, honest and equitable to the consumer. PAS currently has about 44 member companies operating in Pakistan and is highly supported by all the industry stakeholders. For more details, visit www.pas.org.pk and follow the Effie Pakistan on Twitter, Facebook and Linkedin.