BRAND POSITIONING
Zafar Bashir
Date & Place
Sheraton Hotel Karachi

━━━━

Snapshot
How your consumers make their purchase decisions - rationally or emotionally?
What benefits consumers are really seeking when they trot to a shop – what they demand from the product and how it makes them feel?
If your product offering is a value-added item in their shopping basket or you are wasting resources in features that have no value for the consumer?
if you are pricing yourself out of the market or leaving money on the table
Gain insight into these useful tips, learn more about consumer behavior, crucial decision making, and above all brand positioning through our workshop.
The workshop presents an interesting mix of case discussion and practice of cutting-edge tools to help marketers develop a Product / Service Positioning that is distinctive and lasting and adds value to the consumer and your business.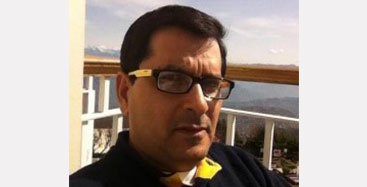 Zafar Bashir
Experimental and innovative, Zafar Bashir specialized in deploying Six Sigma techniques in the field of Sales and Marketing. Having been associated with Dupont, US conglomerate, for nearly a decade and with experience in operations and business management in the Oil, FMCG and Agricultural products sectors, he was engaged in consulting and training in Six Sigma, Marketing and Management. In this workshop, Zafar brings the state-of-the-art Six Sigma tools to the practice of marketing and brand management that would give scientific dimension to the art of brand positioning.
━━━━

Learning Outcome
To develop Positioning Grid for a portfolio of products.
To use Kano Analysis to assess the value of your product from the consumer's viewpoint including what delights them, what they expect, and what they are indifferent about.
To use imaginative communication relating to functional benefits.
To develop Perceptual Map based on Voice of the Customer (VOC) and identify competitive niches.
To Price-for-Value using Value Grid exercise.
Who should attend
Marketing and Brand Managers
Assistant Client Service Managers
Advertising/Media Managers
Client Service Managers
Creative Managers
01 - February - 2012
---
PAS Members: 14500
Non-Members: 16500