Posted By PAS
July 29 2015
7
Snapchat is the Fastest Growing Social Network (Infographic)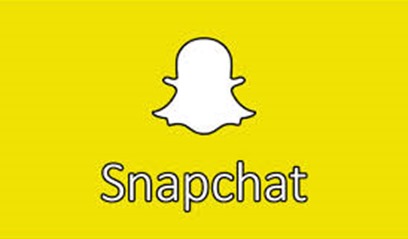 Perhaps the most heavily weighted metric we use to judge the success of social networks is growth. Your network may have interesting technology, or better privacy protections, or the cleanest interface of all, but it may as well count for nothing if you can't grow. An infographic from WebpageFX examines the growth of Facebook, Snapchat, Twitter and Instagram.
The infographic looks where each of the services were when in their fourth year of operation. Facebook launched in 2004, Twitter in 2006, Instagram in 2010, and Snapchat in 2011. Despite being the youngest service, Snapchat has experienced some impressive growth.
Snapchat has an estimated 200 million monthly active users, and 100 million daily active users, which puts it ahead of all its other competitors at four years. Instagram is quite close, having 180 million monthly active users in 2014. This seems to indicate faster growth overall for visual social networks.
Snapchat also seems to have the most engaged audience, with more than 400 million snaps per day. In 2010, Twitter's users were posting 50 million tweets per day — the only other network where the number of posts outpaced users numbers, according to the infographic.
In 2014, Snapchat grew 57 percent, which may seem impressive, but Twitter grew 200 percent between 2009 and 2010. Additionally, Instagram grew 50 percent in just nine months in 2014.
Snapchat's growth is certainly impressive, but 2010-2011 was the year that social networking became mainstream. This maturation of the social media industry may well have laid the groundwork for services like Instagram and Snapchat. By 2014, when these services hit their stride, the public was well aware of social media and how it worked.
To see how these big four social networks measure up in four-year-growth, check out the infographic below.