Posted By PAS
January 19 2015
1
Snapchat ads to cost $750,000 a day
Brands wanting to advertise on Snapchat will be asked to pay $750,000 a day, Adweek has reported.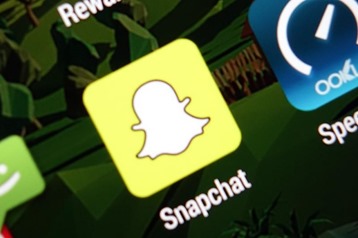 With the ability to reach millions of viewers a day, the strong video focused messaging app promotes itself as a TV-style commercial space for the ad world. In late October, 2014, the app started rolling out paid ads. Universal Pictures were the first, advertising their film Ouija.
Sponsors pay for 'Snaps', short videos and photos, to show up in users 'recent update' feeds. Brands like McDonald's, Samsung and Macy's have jumped on the bandwagon early.
Photo and video ads of major events like the American Music Awards appear in the 'Our Stories' live feed.
Brands are being asked for a $750,000-a-day commitment if they wish to advertise to Snapchat's estimated 100 million monthly users.
"From a monetization perspective, they are looking for fewer, bigger, better", an agency executive told Adweek.
Advertisers have been told by the Snapchat team that ad placement is reserved for top brand category leaders as their ads could potentially reach tens of millions of views a day, says Adweek.
"We have clients for whom Snapchat works really well, it's good for a product launch or a rebranding", the agency executive told the US publication.
McDonald's and Universal have had success advertising product and movie launches through the app but sources say the program lacks sophistication.
Snapchat is unable to break down who is watching the ads because of its limited reported capabilities. At this stage, brands will never know who is actually watching as there is no way to determine how many women compared to men viewed your ad or age breakouts, says the executive.
On January 5, Milward Brown Digital released analysis of the first six Snapchat ads and found that viewers enjoyed 60% of 'Our Stories' and 44% of 'Brand Stories'.
Snapchat ad campaigns had a "significant positive impact on key brand metrics including ad awareness and brand favorability", says the study.
With rates significantly higher than its competitors, "it is difficult to go forward with Snapchat at the prices they are quoting", an executive told Adweek.