Posted By PAS
July 27 2014
0
SlideShare: What Makes A Great Brand?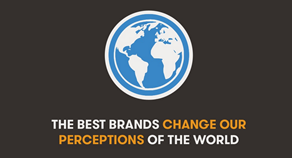 Here's an interesting SlideShare presentation from the guys at We Are Social on 'What Makes A Great Brand'. And while many might argue for and against on some of the content, its worth a read over your coffee today!
This presentation was created in partnership with The World Federation of Advertisers on Project Reconnect: an initiative where they listen to what people really want from brands and advertising, in order to give marketers practical guidance and ensure that their behaviour is in tune with what people want and expect. It showcases some of the discoveries made while talking with marketers about the marketing that they find most inspiring. Enjoy!