Posted By PAS
July 27 2014
0
HBL initiates work on grassroots development of Football in Pakistan with the talented Street Children Football World Cup team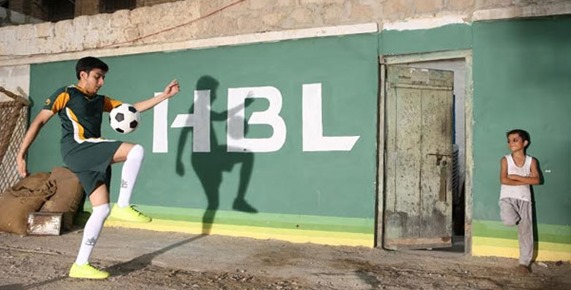 Following the Memorandum of Understanding (MoU) signing with Azad Foundation in May this year, Pakistan's first commercial bank Habib Bank Limited (HBL) has initiated work on the grassroots development of Football in Pakistan. The joint partnership between HBL and Azad Foundation is set to nurture the talent of the bronze medal winning football team which represented Pakistan at Street Child World Cup in Rio de Janeiro, Brazil in March and April 2014 and will provide a platform to foster and promote future football talent from Pakistan.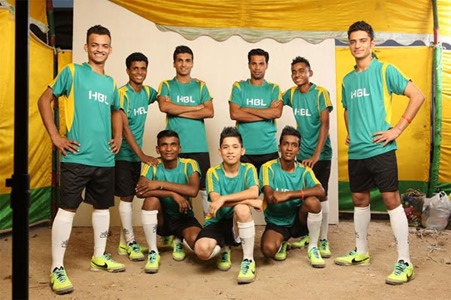 The project will simultaneously work for the uplift of underprivileged children and the promotion of football at the grassroots level in Pakistan, chiefly through financial and institutional support.Furthermore, this project underscores HBL's pledge to support and enable the Street Children Team and highlight Pakistan on the world's football stage. With football fever gripping the nation, this development is set to give hope to local fans of seeing Team Pakistan compete alongside the heavyweights of the global football arena.
Speaking of the project, HBL's Head of Strategy and Investments, Aman Aziz Siddiqui stated:
"At HBL, we strongly believe in nurturing and promoting Pakistani talent, irrespective of socio-economic background or societal standing. Sport will always be an area where Pakistanis from humble backgrounds can make a name for themselves and with a little support, can achieve their dreams. HBL has a strong legacy of supporting Pakistani sports be it developing and improving infrastructure, enlarging the technical base of the local sports industry, organizing/ supporting Pakistani tournaments and providing jobs or monetary benefits to sportsmen. For us, supporting the Street Children Football Team is a privilege, as it provides us the opportunity to work alongside a talented group of Pakistani sportsmen and enable them to achieve their dreams in Pakistan and abroad."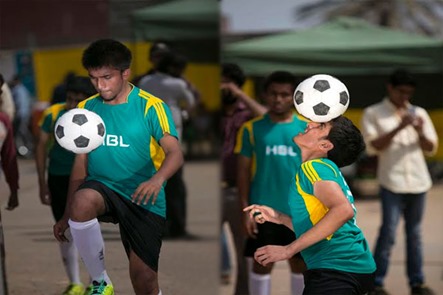 Naveed Hasan Khan, Chairman of the Management Committee of the Azad Foundation said:
"Azad Foundation is committed to improve the well-being and self-esteem of alienated and marginalized street children, through unconditional positive support; with the view to reintegrate street children with their family and society. Providing these children with a platform to further enhance and develop their skills after their heartwarming performance earlier in the year is indeed a step in the right direction and we are thankful that an institution such as HBL believes in our mission."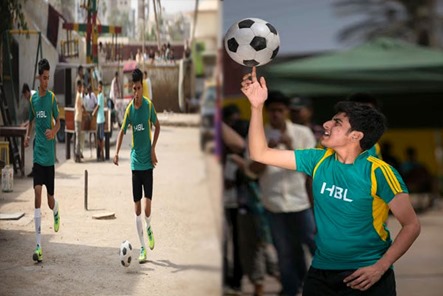 HBL has been promoting sports in Pakistan for the last five decades, a development strategy it adopted in 1969, when HBL for the first time developed and nurtured its own hockey team. Over the years HBL has further taken up Cricket, Squash, Basketball, Table Tennis and Shooting disciplines, thereby paving the way for other public and private sector organizations to lend their support to national sporting initiatives.