Posted By PAS
April 30 2015
0
Plan9 Is Now Accepting Applications for Its 6th Incubation Cycle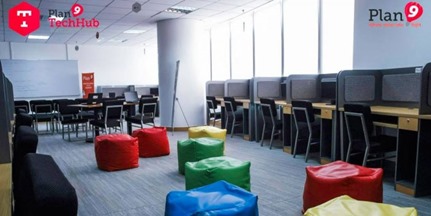 The application process for Plan9's 6th incubation cycle has finally commenced. The largest technology incubator in Pakistan incubates only product based startups, and this one is no different. People who believe that their innovative products and ideas could potentially translate into something substantial are strongly encouraged to apply.
What is the deadline?
All those who are interested to apply will have to do so by 6pm PST, May 25, 2015.
How can I apply?
Plan9 requires you to fill the application form online and submit it with details regarding your startup, team and product. You can access it here.
Where is the incubation facility based?
The incubation facility is only available at Arfa Software Technology Park, Lahore.
What if I have queries?
Plan9 has scheduled an Open Day for April 24, 2015 from 3pm to 6pm, the aim of which is to address any concerns and ambiguities people may have regarding the application process. Attendees are expected to discuss all concerns and queries with people organising the incubator. You may register here.
What is the process of selection?
Once the online applications are completed and Skype interviews have been concluded, the participants of Plan9's Launchpad will be sent confirmation emails. This 3-day pitching event will select the top scoring teams for the incubation. Featuring sessions of mentorship, exercises, trainings and night crawl activities, this pitching event is set to be held in Islamabad, Lahore and Karachi.