Posted By PAS
April 30 2015
0
PAS Awards 2015: Winners and Event Highlights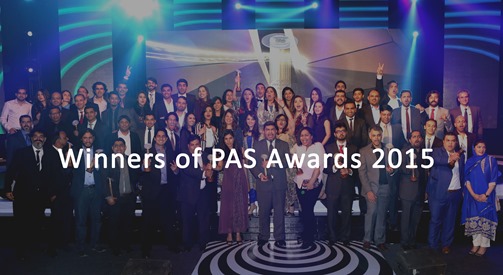 The PAS Awards, organized by the Pakistan Advertisers Society, and one of the most recognized and credible advertising events in Pakistan, awarded jubilant winners at a star-studded gala awards function held at the Expo Center in Karachi on April 25, 2015.
This year, apart from the regular 21 regular categories, Pakistan Advertisers' Society has introduced 5 special categories namely Passion for Pakistan, Best in Digital, Media Innovation, Best BTL Activation and Best Platform Award that will honor the most innovative marketing ideas.
The master of the ceremony for the award ceremony was actor and radio presenter Khalid Malik, while the show featured entertaining performances by FUZON, Rachael Viccaji, Zia Mohyuddin, Bushra Ansari, Jawad Ahmed and Sarah Raza Khan.
Apart from these star studded performances the show also featured a glittering line up of Award Presenters both from the advertising and the entertainment industry like Mohammad Malik, Sadaf Malatarre, Ehsan Malik, Zhalay Sarharidi, Amir Paracha, Khurram Koraishy, Tariq Ikram, Shayan Malik, Michael Nederlof, Zainab Mohammad, Rizwan Ahmed Siddiqui, Nadia Hussain, Sajjad Leghari, Romain Dequesne, Sarmad Ali, Azra Mohyeddin, Bahauddin Khan, Meera, Imran Aslam and Mujtaba Naqvi.
The regular categories spanning across various segments had an overwhelming response their year from the agencies and brands across Pakistan totaling 263 entries in the various categories. After jury evaluations and short listing, currently 68 brands and agencies from all over Pakistan are in the running to win the PAS Awards 2015.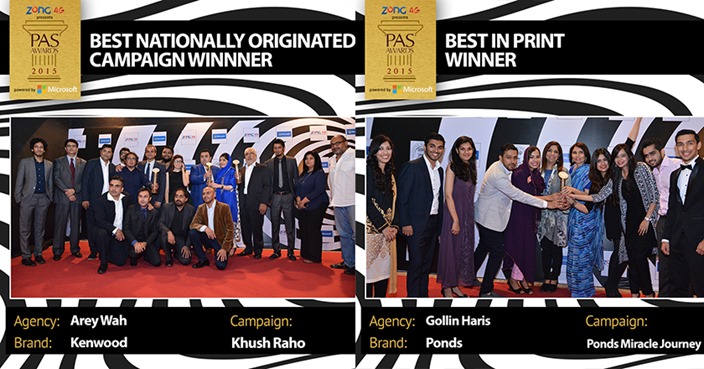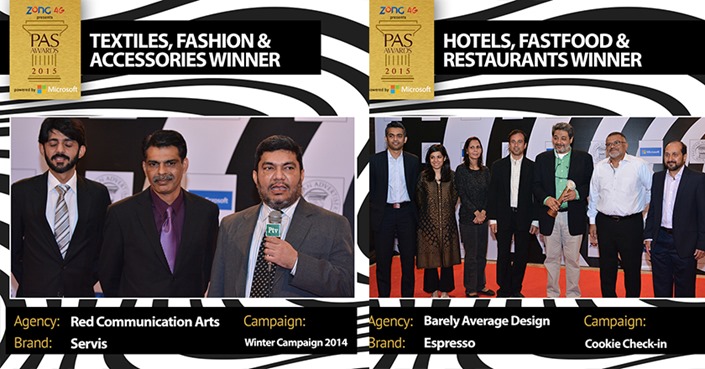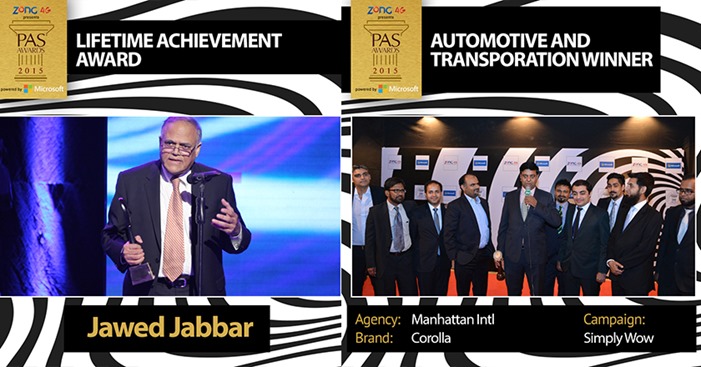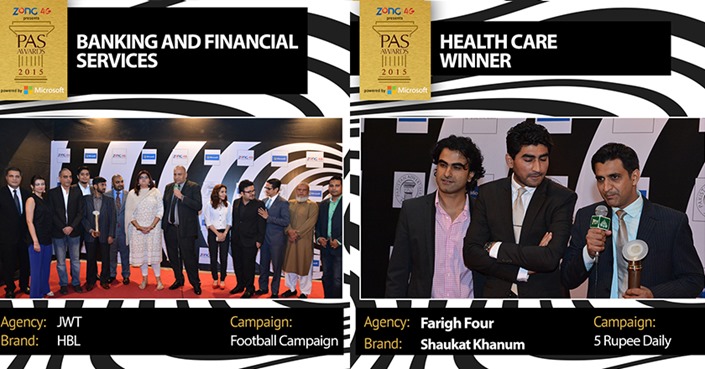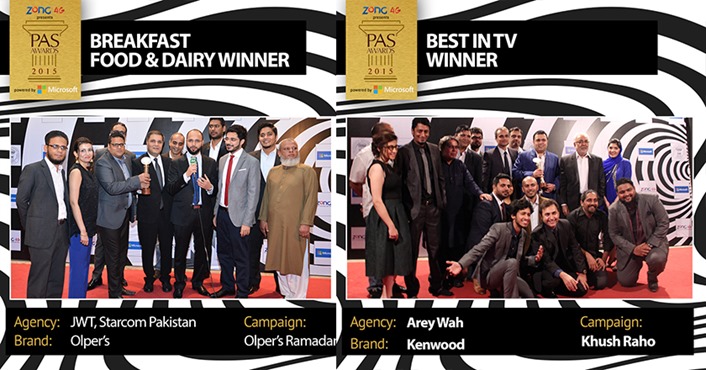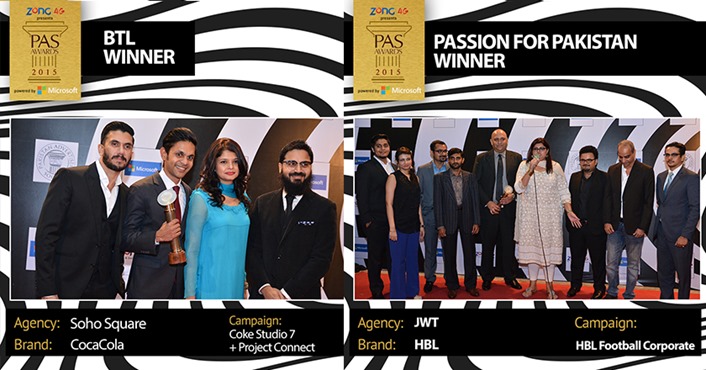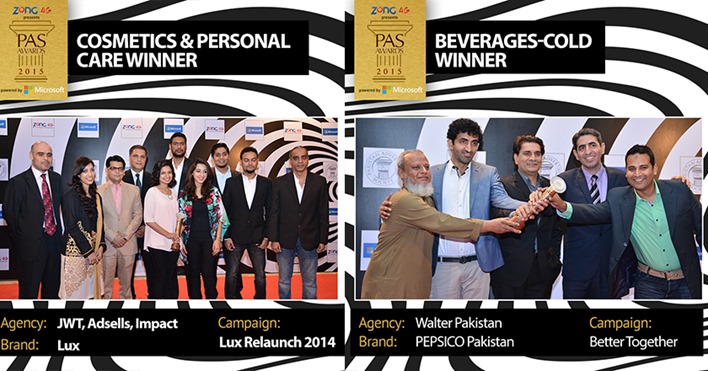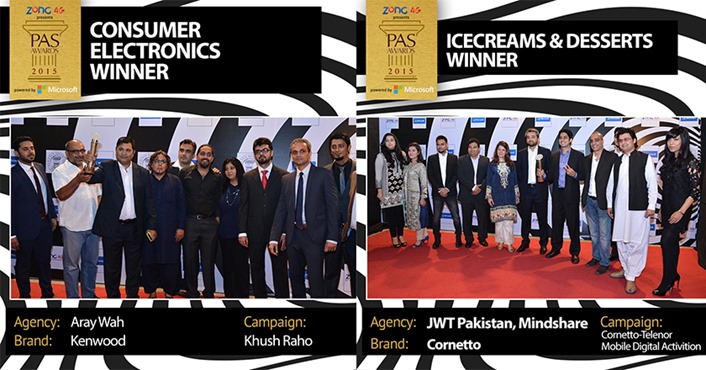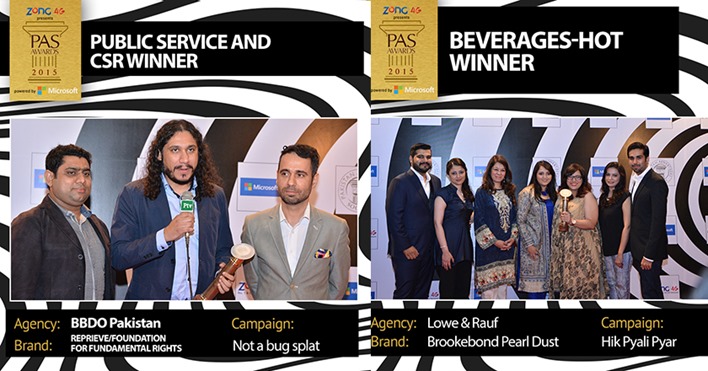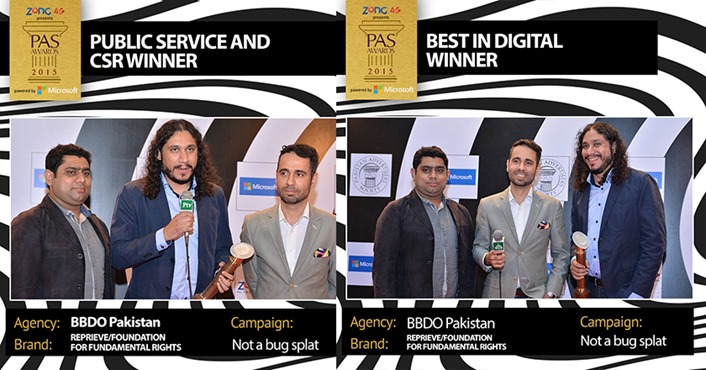 < p>Winners List: