Posted By PAS
December 21 2013
0
PAS AWARDS 2014 – Briefing Session
PAS AWARDS 2014
Press Release
December 20, 2013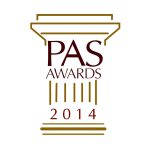 One of the most sought after and prestigious Advertising Award show of the country – PAS Awards 2014 is now open! This major announcement was made in the briefing session yesterday in Karachi where participants from agencies, media and advertising fraternity joined PAS to get a grip on some key information related to PAS Awards 2014.
Some of the critical questions were handled by PAS panel and some insights from participants were shared.
All set to take place in April 2014, entry submissions are now open.
Building strong brands and acknowledging the most effective communications advertising campaigns in Pakistan, the last date for submission of entries is January 27, 2014.
Working close with an expert jury panelist; some of the most intelligent, astute and experienced head honchos from the local industry as well as international experts – PAS Awards 2014 is honoured to have Mr Javed Jabbar as the Jury Chairperson.
This year, PAS Awards 2014 is designed to encourage all big and small advertisers to bring forth their creative campaigns and be a part of this exhilarating contest. Apart from the regular 25 major categories in which the entries will be judged for their effectiveness, the special categories will be:
• Passion for Pakistan
• Best in Digital
• Media Innovation
• Best BTL Activation
Apart from these the two special awards will include 'CAMPAIGN OF THE YEAR' and 'BEST ORIGINAL LOCAL CAMPAIGN' that will honour the most novel marketing idea.


With a strong support from some of the industry partners including JWT as our creative partner and TechSirat as our Social Media Partner, some interesting themes are planned out for digital and creative campaign to engage relevant audience.
For further details, log on to: www.pasawards.org
PAS Award Secretariat
Telephone: +92 (21) 3583 6072/73
Email: awards@pas.org.pk
Website: www.pasawards.org
Pakistan Advertisers Society (PAS) collectively speaks for the common interest of the advertisers and is representative of 80% of the ad-spend of Pakistan. It aspires that advertising is efficient and effective for the advertiser; rewarding for the media, agencies and associate suppliers, and true, honest and equitable to the consumer.