Posted By PAS
June 25 2014
0
Mid-Year Thoughts…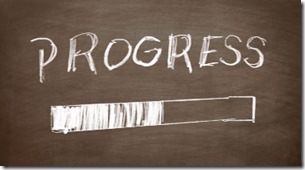 Six months into 2014 and already the advertising and marketing scenario is dotted with several interesting specks of achievements and accomplishments.
To begin with….the rounds of various awards concluded during this period. Starting from HUM TV Awards to ARY Film Awards and finally the PAS Awards 2014, the season of celebrations and jubilations from winners still hangs in the air as Pakistani creative brains continue to make waves on international front as well.
For the first time, Pakistan bags Cannes Lion courtesy BBDO – the only agency to participate in the Awards and win a bronze medal in the category of 'Best low budget campaign' for its drone attack collateral damage campaign. Quite a success story for Pakistan, considering that there were total 85 entries from India and it won only 2 silver Lion Awards.
More on Awards, the Effie Effective Index that identifies and ranks the most effective agencies, marketers, brands, networks, and holding companies by analyzing finalist and winner data from Effie competitions around the world recently announced this year's ranking from June 2013 through June 2014.
Lowe Lintas, Mumbai, India was declared the most effective agency of the year followed by O&M, India and Colenso BBDO/Proximity New Zealand.  The most effective agency network stood out to be BBDO Worldwide, Ogilvy & Mather and Lowe & Partners. The top five most effective brands were McDonald's, Hungry Jack's, NRMA Insurance, Coca-Cola and Lifebuoy.  The Effie Effective Index was initiated in 2011 and announces the results bi-annually.
Moving on, the idiot box has started to unroll the festivity of Ramazan and Eid advertising. The twist is to present the mundane "Bachat offers" and "Sale blaze" with a new angle and lure the consumers to buy in bulk. After all, it is all about adverting that sells – or advertising that works.
Looking at international advertising, Ogilvy India's newest emotive commercial about "two spoonfuls of dal" is drawing attention as it turns out to be one of the most long duration ad (clocking 4.40 minutes) with no product visible till the end. Piyush Pandey, Executive Chairman and National Creative Director O&M, India gives his opinion why this long storyboard will be a hit, "It doesn't matter how long an ad is, if it can hit the spot in the heart first."
On the local front, a public service campaign that may hit the mind's cells if not the heart is the latest K-Electric (KE) "Switch off Karo" commercials (creative agency Ogilvy & Mather Worldwide & Interflow Communications) that showcase various scenarios where users "switch off" the power to "switch on" fun, profit and responsibility. A compelling message and a strong storyboard, the effectiveness of the KE's latest campaign can only be judged once the viewers start following the message of the ad. June seems to be the month of achievements for KE, as it wins the Global Transformational Business Award for its exceptional performance from the Financial Times and IFC (a member of the World Bank Group) in London recently.
Speaking on the occasion, CFO, Mr. Alvi said, "KE has come a long way from being a loss making institution to a privatized profitable venture that has become one of the most successful turnarounds in the history of Pakistan."
More interesting after-thoughts and updates will follow in our next newsletter including opinions of key marketers on "Advertising Trends and changing media choices". Give your opinion now; email us what you think the most preferred media choice will be in the next 18 months and why?
If you have any other success story to tell and wish to contribute advertising, marketing or media related features, send your entries to secretariat@pas.org.pk.