Posted By PAS
January 30 2017
2
Easypaisa Nominated for Global Mobile Awards for Fifth Consecutive Year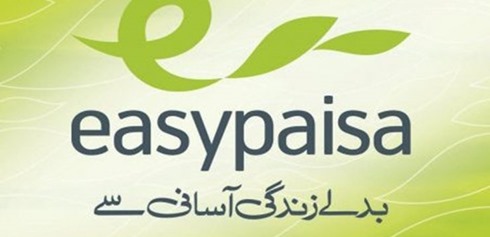 Easypaisa has been nominated for the prestigious GSMA Global Mobile Awards – 2017 (a.k.a GLOMO 2017) for the fifth consecutive year.
The GSMA Global Mobile Awards are commonly dubbed as the "Oscars" of the Mobile and Telecommunication industry. Easypaisa has been nominated in the "Best Mobile Payment Solution" category for Easypay, Pakistan's first consolidated payment solution.
In a developing economy like Pakistan, where 85% of the population is marginalized from mainstream financial services and has to rely on informal and cash based financial services, Easypay has provided a secure platform for online transactions and opened enormous opportunities for e-commerce throughout the country.
Launched in 2015, Easypay has quickly become Pakistan's most preferred online payment solution with more than 250 online merchants including top e-retail sites, schools/educational institutes, cinema and bus ticketing services, and donation/charity organization etc.
It provides multiple payment options, and has successfully processed volumes in excess of PKR 600 million in 2016 alone, for 60,000+ unique customers, and provided merchants with mobile wallets and one unified portal to see all transactions with their status in real time.
Expressing his delight at the nomination, Muhammad Yahya Khan, Chief Financial Inclusion & Digital Officer and Head of Easypaisa said, "Easypaisa and its products have always been nation's pride as they have represented Pakistan a number of times as a progressive and innovative country on global platforms. We're humbled by the recognition of our products and services like Easypay by the GSMA, but our real honor is the empowerment and wellbeing of the people that Easypaisa has helped make possible."
Omar Moeen Malik, Head of Payments for Easypaisa added, "We would also like to thank our partner merchants and their customers for their trust in our Easypay payment solution. As Pakistan's first consolidated payment solution, we strive to add value to the fledgling e-commerce industry and help them collect payments across Pakistan. And we're very happy that our customers have also ranked us as one of the secure and most convenient payment methods."
"We congratulate all of the nominees for the Glomo Awards, which once again saw an impressive number of entries," said Michael O'Hara, Chief Marketing Officer, GSMA. "The Glomo Awards recognise those companies and individuals that are driving innovation in the rapidly evolving mobile industry, and we are excited to this year introduce several new awards that highlight the very latest developments in this dynamic industry. We wish the best of luck to the 2017 Glomo Award nominees."
In 2014, Easypaisa won two GSMA awards for "Best NFC/Mobile money product or service" and "Best Mobile Product or service for women in emerging markets".
Easypaisa was also nominated at the awards in 2013 and 2015. This year, the Global Mobile Awards will be held during Mobile World Congress taking place from February 27- March 2, 2017 in Barcelona, Spain. The full list of nominees can be found here.