Posted By PAS
July 7 2017
1
Berlin Petroleum Launches in Pakistan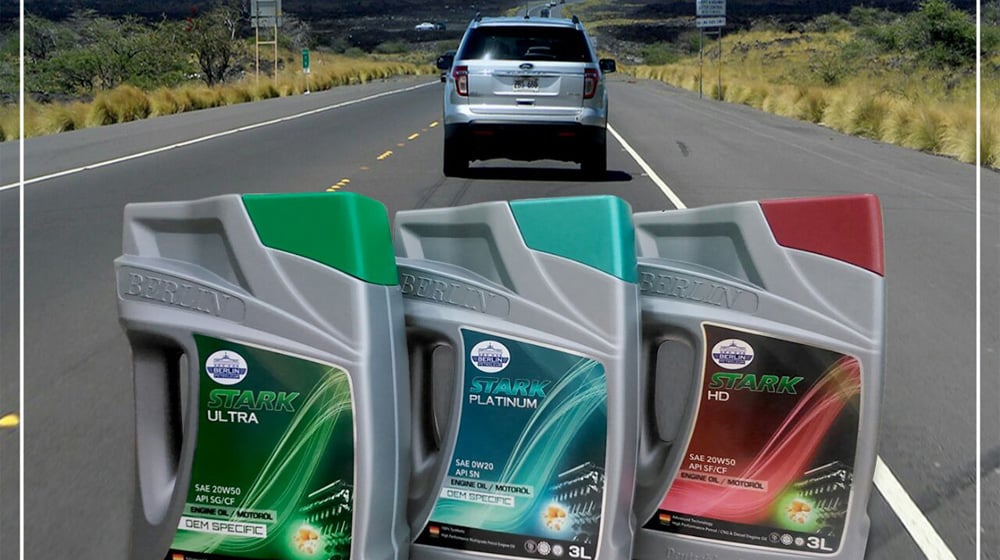 Berlin Petroleum (Private) Ltd. has announced the availability of its products in Pakistan for the first time.
"German products are the metaphor for quality and precision for decades, and we at Berlin Petroleum are committed to bringing the supreme quality German technology lubricants to Pakistan", said a statement issued by the company.
Berlin Petroleum's products have been mainly categorised under consumer products and industrial commercial products.
Consumer products include Passenger Car Motor Oil, Diesel Engine and Motor Cycle Oil while the industrial products offered by Berlin Petroleum are Hydraulic Oil and Compressor Oil, Industrial Gear Oil, Cutting Oil, Grease and Generator Oil.
Other products that Berlin Petroleum offers include but are not limited to Break Oil, Gear Oil, Coolants, Filters and PSF (Power Steering Fluid).
The company said that its products are going to be available in the market pretty soon. "We will have our stations and shops set up to entertain the customers", said the company.