Posted By PAS
February 17 2014
0
Viber Sold Out for $900 Million to Japan Based Rakuten
TOKYO: Rakuten, Japan's largest e-commerce company, said it would buy Cyprus-based application maker Viber Media for $900 million, as it expands an overseas empire that includes Canadian e-reader company Kobo.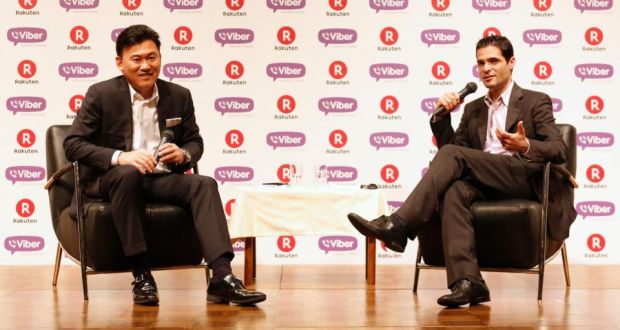 The Japanese firm has been trying for years to counter a shrinking market at home and Viber's 280-million strong global customer base was key to expanding Rakuten's business, which include e-commerce, a baseball team, a web-based travel service and internet bank, it said.
Viber's offerings let users make Internet-based calls on smartphones and computers, similar to rival Skype.
"As our company seeks to become the world's number one internet service company, a number of new digital contents that accompanies this purchase… will enable us to explore a new market," Rakuten said.
The deal would be completed next month, it added. Israeli entrepreneur Talmon Marco founded Viber in 2010 and the firm recently started an instant messaging service for desktops allowing users to call non-Viber users' mobile phones, in a challenge to Skype, which is owned by Microsoft.
Rakuten generates about $4 billion in annual revenue from its main businesses, the online shopping mall with tens of thousands of merchants, travel service and web-based bank.
But most of its revenue and its millions of members are in Japan, where its dominance is increasingly under threat from other internet giants including Amazon and Yahoo Japan, while it faces a shrinking domestic market in a country with a rapidly ageing population.
Rakuten's overseas buying spree in recent years includes a major investment in US online scrapbooking-site Pinterest in 2012 and the acquisition of Kobo for $315 million in 2011.