Posted By PAS
December 16 2013
0
Unilever's 'Project Sunlight' Campaign Makes Viral Chart
Unilever pulls on the heartstrings and hurls consumers through an emotional rollercoaster.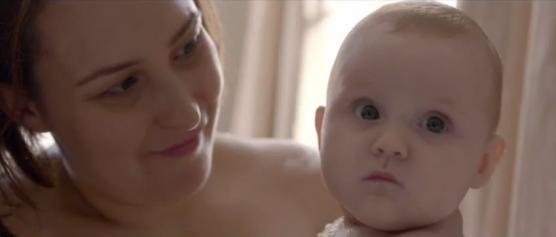 Unilever positions itself as one of the good guys with "Why Bring a Child into This World?" The short film is part of the company's Project Sunlight campaign — a sustainable lifestyle initiative.
The documentary-style clip presents expectant couples who are prompted to voice their concerns about the current state of the world and how it may affect their unborn children. Their fears are then allayed as the video goes on to reveal Unilever's efforts and developments growing crops, distributing clean water to those in need and facilitating basic hygiene with its products. The short debuts at No. 4 on the Viral Video Chart this week with 11.2 million views.
Volvo's Jean-Claude Van Damme truck stunt stays strong in the No.1 spot with 46 million views.
Coming in at No. 2 is Kmart's musical Joe Boxer ad, featuring bell ringers the Salvation Army probably,would not approve of. With more than 8 million hits, GoldieBlox' successful and now contentious ad — featuring a young and feminist take on the Beastie Boys '80s classic 'Girls'—claims the No.5 spot. Also premiering on the chart this week, Footlocker and Kyrie Irving's "Week of Greatness 2013" spot at No. 7.