Posted By PAS
September 15 2014
0
Tv Analysis Monthly Report June-August 2014
A JOINT RESEARCH STUDY OF PAS AND MEDIABANK PAKISTAN
TV MONTHLY INDUSTRY REPORT gives the overall picture of advertising on TV during the month of Jun-Aug 2014. It covers top advertisers, categories and brands and their % share in total advertising in terms of minutes. The report also focuses on share of TV channels, share of each genre and ad-spend split over the time slots. The report also compares % advertising in minutes done by various advertisers on YOY basis.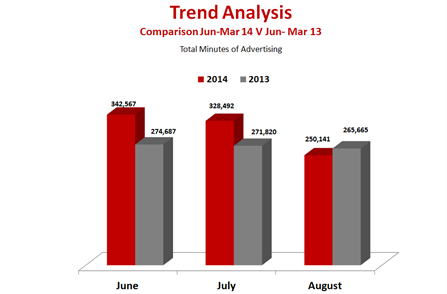 The months of June and July enjoyed the highest share of advertising minutes because of Ramadhan campaigns. There is a drop of nearly 27%. witnessed from June to August in advertising minutes. Comparing the figures of 2013, there was merely a drop of 3% in advertising minutes from June to August.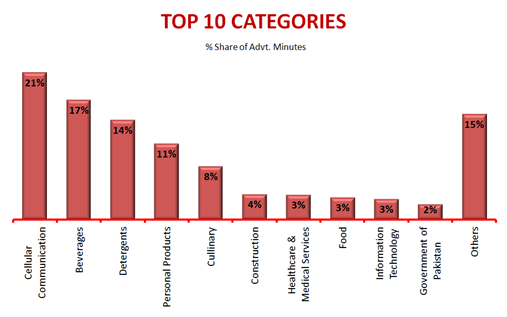 Highest share of advertising minutes in combined three months (June-August, 2014) is enjoyed by cellular communication sector followed by beverages and detergents accumulating to a total of 52% share.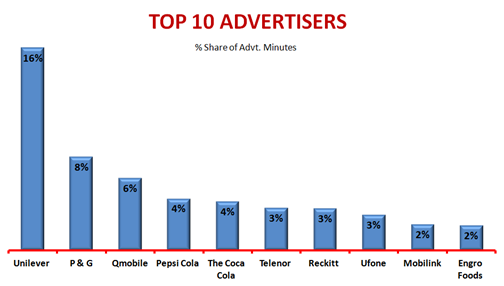 Unilever retains the position of top advertiser on TV enjoying a share of 16% with its competitor P&G following in the second position with half of its share (8%). Interestingly Pepsi Cola and The Coca Cola stands at fourth and fifth position with 4% share.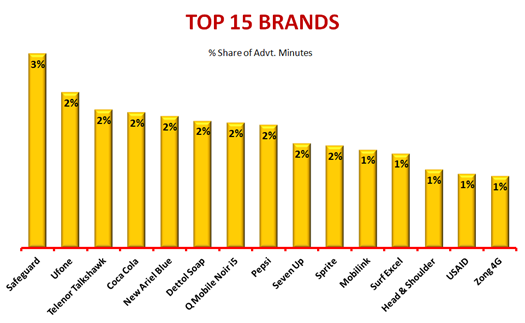 Among the top 15 brands that advertised heavily during June – August 2014, safeguard enjoys top position with a share of 3%. Overall, the top 15 brands accumulate to a total of 27% share of advertising minutes on TV.
Here is the complete Report: