Posted By PAS
January 30 2017
2
PIA Launches New Intranet Facility for Selected Flights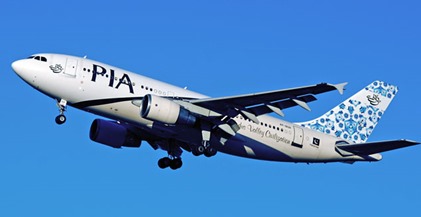 Pakistan International Airlines (PIA) has has announced the launch of a new service which will provide intranet facility on few of its prime domestic flights from Friday.
The intranet will allow the passengers to access this entertainment content using their own cellphones, tablets and laptops.
PIA will test the facility on few selected flights from Friday. The flight numbers that will have this service include PK-300, PK-301, PK-302, PK-303, PK-304 305, PK-308 and PK-309.
This service has been launched on trial basis and has two phases to it.
The first phase includes a total of 30 hours of available content including dramas, comedy, kids movies, tilawat, documentaries, safety videos, Urdu feature films and music.
In the second phase, an application that will have 50 hours of content including western movies, interactive games for kids and moving maps will be launched. Work on it is already underway.