Posted By PAS
August 18 2014
0
Pakistan Digital Marketing Trends Report – August 2014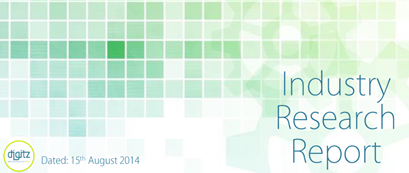 Digitz, a digital agency has released the digital trend report for the month of August 2014. Purpose of this report is to give readers an overview of the digital industry landscape of Pakistan. the report covers how social media is evolving and how brands locally and globally are effectively using this medium.
Topics Covered:
Analysis:
– What people share on Social Networks.
Trending Videos to Watch:
– Cool videos raising the bar.
Top Favourite Picks:
– Awesome stuff happening on digital, around the world.
Articles on digital trends around the world:
– A few links for you to read and keep up with what's happening globally.