Posted By PAS
July 14 2014
0
OOH Advertising Industry Snapshot May 2014
A JOINT RESEARCH STUDY OF PAS AND MEDIATRACK PAKISTAN.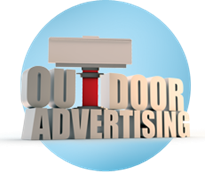 A snapshot of the Out Of Home (OOH) Industry – May, 2014. Find out who's leading the industry with Outdoor campaigns? Who's getting the best return from OOH?
OOH INDUSTRY REPORT gives the overall picture of advertising on Outdoor campaigns during the month of May, 2014. It covers top advertisers, categories and brands and their % share in total advertising in terms of spend. The report also focuses on share of outdoor mediums.