Posted By PAS
July 12 2017
1
myZindagi Launched in Pakistan


Virtually working in stealth for the last year myZindagi has launched commercial operations targeting the much-neglected healthcare segment in Pakistan, offering doctor consultation via video (telemedicine) and the largest range of doctors in 40 cities across Pakistan.
The UI & App rivals any international healthcare company. The services for patients include: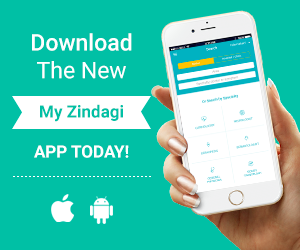 Video Consultation with Doctors
Online Appointments & Doctor Search
Free Doctor Advice via forum
Delivery of Pharmacies and Labs
Digital Medical Records
A Comprehensive Health Blog
Health tech is a hot vertical and in Silicon Valley over 10 billion dollars have been invested in healthcare startups in 2016 alone. However, developing economies lag in this regard but are catching up quickly as they introduce indigenous solutions to handle their own healthcare systems.
Haseeb Sattar the COO quotes:
Access to quality healthcare is a basic human right. Unfortunately the health system is very broken in Pakistan. myZindagi aims to provide quality medical care via all touch points to people; be that via our app, website or a simple phone call.
myZindagi is great news for patients around Pakistan, but it is great for doctors & healthcare professionals too. This is a chance for under-appreciated physicians to shine. myZindagi is a great platform for medical practitioners and specialists to expand their outreach and generate long-lasting impact.