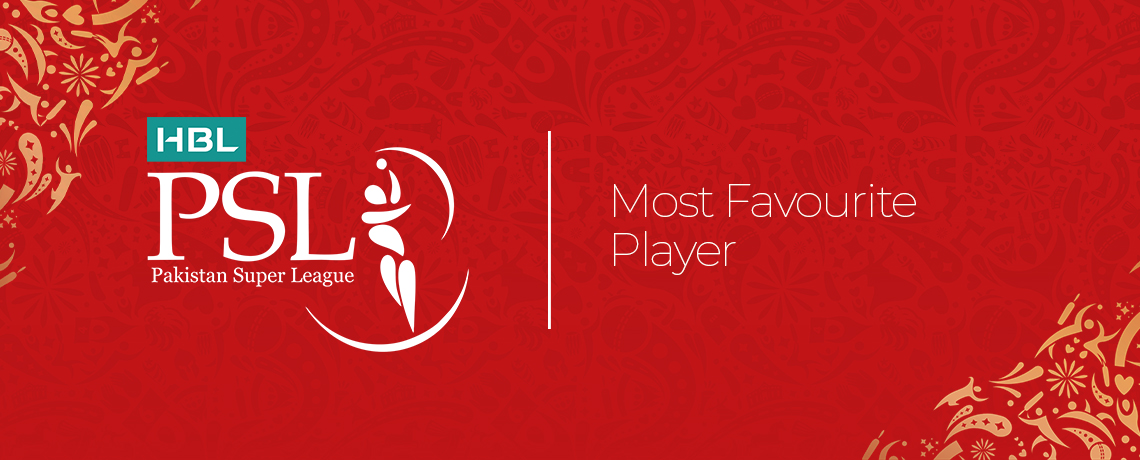 Posted By PAS
March 7 2019
0
Most Favourite Player
Shahid Afridi appears to be the most popular player among all participating professional cricketers followed by AB De-Villiers.
Amongst the top 10 favourite players:
3 are from Karachi Kings
2 are from Lahore Qalanders
2 are from to Peshawar Zalmi
2 are from Multan Sultans
1 is from Quetta Gladiators
Interestingly no players appeared from Islamabad United.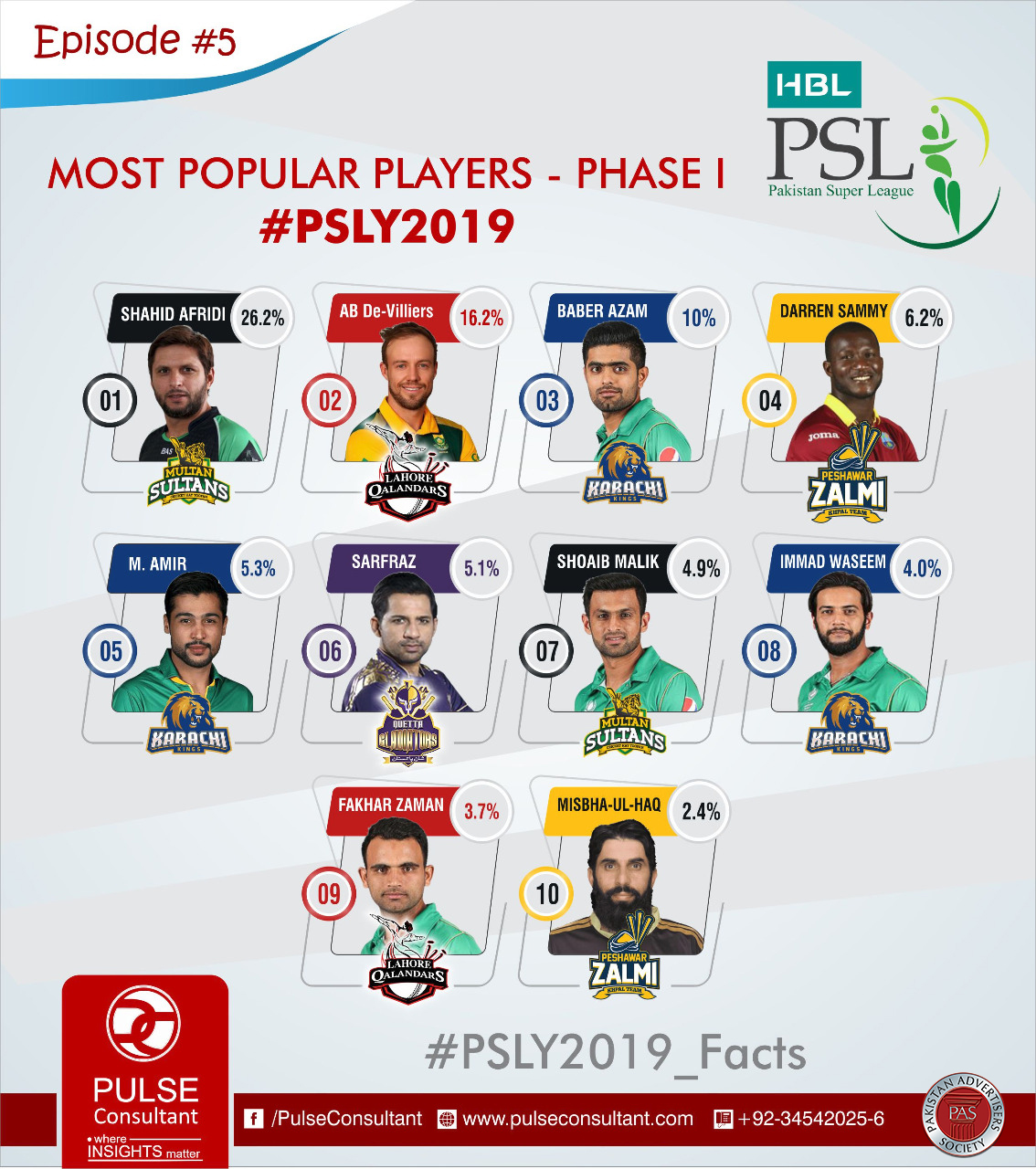 Disclaimer: Study has been carried out by Pulse Consultants, a third-party research agency. PAS does not take ownership of survey findings.
For subscribing detailed report or queries on data please contact Pulse Consultant www.pulseconsultant.com