Posted By PAS
March 22 2014
1
Mobilink to Get Largest 3G Ready Network by July 2014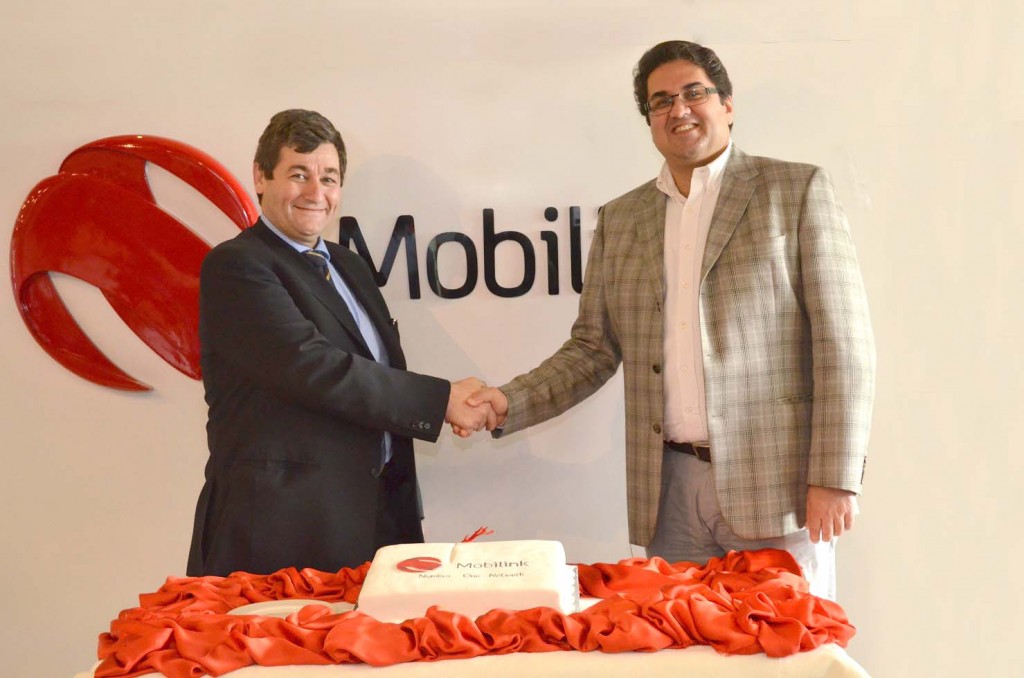 Mobilink has announced that it will complete the roll out of country's largest 3G ready network with more than 9,000 cell sites across Pakistan by July 2014.
Mobilink initiated its network modernization project in May 2013 and more than 70% of the network has already been revamped with state-of-the-art 3G-enabled equipment.
Mobilink said that its network modernization is in line with its strategy to provide the customers with best voice quality and fastest data speeds.
Mobilink's new network, according to the statement, is more spectrum-efficient and enhances the capacity for optimum performance. Company said that its optimized new network now holds multiband capability and provides best quality over reduced number of nodes. It's also environment friendly and will function on up to 33% less power load than its predecessor technology.
The network modernization will be completed by mid-2014 and ensure service excellence and customer satisfaction in both voice and data products.
Statement said that initiative is enabled by VimpelCom with investments made on various fronts including network modernization, taking its total investment in Pakistan to USD 4.3 billion – the highest in Pakistan's telecom industry.
In order to celebrate this achievement, Mobilink launched a major communication drive across mainstream TV, radio, print and social media to emphasize the company's bigger, better and faster network supremacy so that their customers never miss a moment.
Speaking about Mobilink's roll-out of Pakistan's largest 3G ready network, Bilal Munir Sheikh, Chief Commercial Officer, Mobilink said, "Mobilink's 3G ready network established over Pakistan's largest cellular footprint sets us apart from our competitors as more than 37 million Pakistanis trust us with their communication needs. I am confident that our improved network will go a long way in providing the best customer experience with seamless connectivity over the most robust and technologically most advanced network of Pakistan."
It merits mentioning here that Pakistan is auctioning 3G and 4G spectrums next month. Mobilink – with its over 37 million customers – is market leaders and considered a strong contestant in the auction.