Posted By PAS
April 26 2017
2
Mobile to Lead Usage by 2019
The inception of mobile has undoubtedly changed the world we are living in. Each day we see some feature is being added to mobile and hence now we have our world on our finger tips.
It has been almost a decade that the world has undergone a massive shift as a result of the smartphone invasion. While mobile devices had been around for a while, the release of the first iPhone in 2007 was the beginning of a surge in smart device use, and Android devices were not far behind. Since then, smartphones have become central to the daily lives of most people, in some predictable as well as some surprising ways. Consumers now not only use mobile for communication but they use it education, knowledge, shopping, news etc.
Now, recently released research from GlobalWebIndex shows just how true this is, finding that if current patterns continue, in 2019 mobiles will start capturing more daily online time than all other devices combined.
In fact, if you look at the younger generation of consumers – 16-24s – they're already expected to reach this 'tipping point' in the coming months.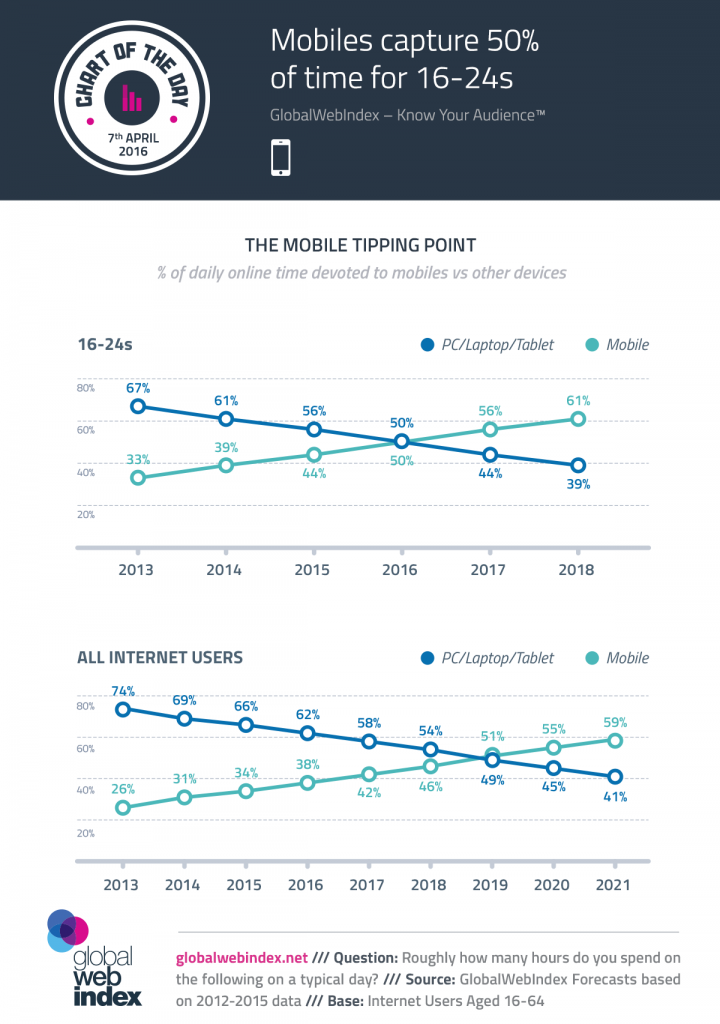 Source: we are social