Posted By PAS
November 6 2014
0
Mobile Apps in Pakistan – gaining momentum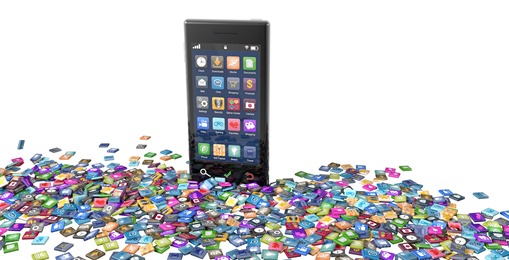 As the organizations are getting bigger and stronger, the domain of mobile apps is taking world by storm. Several mobile applications have been launched in Pakistan this year and few are in the offing.
Most of the brands feel that without a mobile app, the customer interaction is futile; hence mobile apps have allowed tasks to complete in a simple manner.
The best part of mobile applications is that majority of the applications are free and masses can benefit from their use. As mobile applications are getting interactive and beneficial day by day, more and more brands are realizing the crucial need to have one.
Here are few top Pakistani apps.
FoodPanda: Launched in October 31, 2012. This app helps you quench your thirst for hunger. FoodPanda aim to feed Pakistan's hungry crowd looking for the widest selection of food from thousands of restaurants nationwide. At home, office, or at play. From the hills of Islamabad to the shores of Karachi, no one should experience hunger. We make online food ordering super convenient, efficient, and fast.
Zameen.com: Launched in August this year for iPhone users, the app allows users to interact with the Zameen.com database, save their searches, receive push notifications, and explore other key features. Zameen.com will continue to add more services to the app with newer versions.
OLX launched its app for mobile this August for for iOS, Android and Windows Phone users. It allows users to browse through various categories, buy, and sell at a click of a button.
EatOye: Launched its Free iOS app in Pakistan in June this year, that enables iphone users to order food and reserve tables at their favorite restaurants and food chains using their Smartphones. Using EatOye, one can connect to more than 1000 local restaurants 24/7, till now it is operating in four major cities i.e. Lahore, Karachi, Islamabad and Rawalpindi.
Kaymu: Kaymu.pk, an online marketplace launched its mobile app in Pakistan recently in October for Android users. The shopping app is designed to provide platform for buyers and sellers on the go. Featuring various shopping options, the app allows users to save data and buy online.
Carmudi: The world's fastest growing online car classified launched its mobile app in Pakistan this August. It allows users to browse thousands of cars on the go. Hosting over 200,000 vehicles online, Carmudi's app features the same usability and filter functions as its computer counterpart Carmudi.pk.
Groopic: Allows the photographer to feature in the picture himself/herself by taking two separate pictures. The application then intelligently merges them to form a perfect snap. The good news is that this viral application is finally available on the Android store and if you haven't downloaded it already, you should!
SMSAll Messenger: This is a top of line application developed specifically to suit the needs of Pakistanis. Unlike any other dedicated messaging application that you might be using on your smartphones, SMSAll appreciates the fact that there is still a large majority of feature phone users in the country. Even those who own smartphones often experience lack of connectivity thanks to power cuts and high mobile internet cost. It accommodates everyone: install the application and send a free message to any number across Pakistan, even to those who don't have a smartphone. What's more it allows you to chat in public forums using hashtags to find like-minded people while still keeping your phone number private!