iflix – Winner Case Study
Media – Regular Category
Posted By PAS
February 6 2019
0 Views
Brand name
Iflix
Campaign Title
iflix Launch
Company
Iflix Pakistan
Agency
Group M, Walnut, Reactivate
Idea Origination
Pakistan
Campaign Duration
16th Jan 2017 – 15th March 2017
7th April 2017 – 30th June 2017
5th Sep 2017 – 31st Dec 2017
Category Background
iflix was founded with the aim of being better than piracy, realizing that most entertainment users do not actively want to consume illegal content, but they have no alternative. By providing a world-class service, with unlimited entertainment at the price of an old cable subscription, we want to revolutionize the way people in emerging markets consume entertainment and activate a large number of subscribers. Iflix launched in Pakistan in January 2017 while Netflix had been available for a year but didn't manage to create any category awareness as it appealed to an extremely small niche. With primarily English content, high pricing, limited payment methods it didn't have a mass appeal and hence Subscription video on demand (SVOD) remained fairly unknown and inaccessible to the Pakistani consumer. Within 1 year of the iflix launch we acquired over 1.2 million subscribers which is significantly higher than Netflix or any other international services available.
Strategic/ Communication Challenges
Subscription Video on Demand services is a relatively new concept across most emerging markets making educating the customer on why and how they can benefit from using a SVOD service the biggest challenge. Iflix's communication message that users could watch thousands of hours of content without any interruptions in an extremely user-friendly manner was hard to communicate as very limited category awareness existed in the market. Moreover, with piracy being so rampant it is also challenging to have consumers sign up for a legal service to consume content on the internet. Other challenges include low credit card penetration and limited internet connectivity in some areas of Pakistan.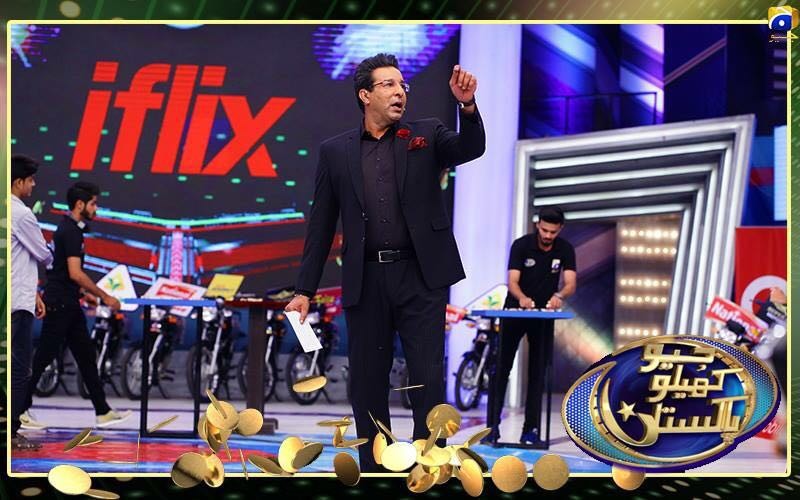 The Objectives and the KPI's Against the Objectives
Generate brand and category awareness
Customer acquisition in the form of new sign-ups.
Increase engagement on platform (measured by number of minutes viewed)
Get at least one Telco partner on board for iflix by year end.
Meeting the above objectives indicate that consumers in Pakistan are interested in legal video-on-demand services. These metrics are important as they allowed to track both level of interest and consumer preferences which allowed Iflix to adjust the content and marketing strategy in real time.
Target Audience
Target audience included 18 – 35 years old, urban, smartphone users connected to the Internet.
The Big Idea
To revolutionize the way content is being viewed online in Pakistan & introduce a service where everybody has access to legal entertainment without limitations.
Insight that Led to the Big Idea
Insight: Consumers are shifting from live TV to video on demand.
Content consumption is moving from live to on demand and lack of legal, user friendly, cost effective and high-quality options led to a huge gap in the market which was being met by piracy. Piracy data suggests that a very high number of Pakistani consumers were downloading/streaming content from various pirated websites and hence the market was ripe for a strong locally relevant SVOD service. These trends are common in emerging markets across the world and launch of locally relevant SVOD services have performed well in such conditions.
Bringing the Big Idea to Life
The communication strategy was to be hyper local and relevant, be creative and personify the brand values – Playful, Real, Simple, Curious and Brave.
Iflix strategy was to launch the brand and category in the most relevant and coolest way possible. A radio campaign was launched with a clutter breaking copy in English and Urdu, Digital Ads and PR activities which ran throughout the year, leading the TVC. Iflix marketing team came up with the concept of TVC/big idea and produced the TVC working with local talent and agencies. All touch points were used to ensure we created brand awareness, brand recall and engagement. All the channels gave access to different customers with the goal of reaching as many people possible.
Communication Touch Points
TV
Radio
Cinema
Interactive/ Digital/ Mobile
BTL
Total Media Expenditure
Other Marketing Components
Pricing Changes/ Discounts,
Consumer Promotions,
Sampling/ Giveaways
Results
Brand awareness was measured by the number of activations that were generated at the time of launching the new service. Within a month of going live over 100,000 subscribers were acquired which was the highest number of signups for any countries iflix had previously launched in. As a result of the various marketing activities that continued to build on this momentum and ended the year with over 1.2 million customer acquisitions.
Iflix launched with 5,000+ hours content and added another 5,000 hours during the year which contributed to over 200 million minutes viewed on the platform by the end of 2017 with a strong Daily Average Minutes Per Unique Viewer of 90 minutes. This resulted in overall increase in engagement on the platform.
iflix also engaged two Telco partners PTCL and Telenor successfully in the launch year. PTCL a fixed broadband while Telenor being mobile Telco.
PTCL offered 1-year unlimited iflix access to 4Mbps customers and above, STB and Smart TV users while Telenor offered 3 months of iflix with 1GB monthly data to its customers. This increased the brand reach, availability and visibility in short awareness and getting more people to use iflix.
Factors in the Market Place that helped in Deriving the Results
Iflix partnered with leading local telecommunication providers such as PTCL and Telenor to integrate itself with various fixed and mobile internet packages across Pakistan. Other partnerships include Samsung, Oppo, Daraz, Yayvo and Foodpanda. Iflix also brought on board Ali Zafar as a brand ambassador and over 50+ celebrities on board for the celebrity Playlist feature which helped it reach masses and create awareness and engagement.