Posted By PAS
May 26 2014
0
Agency apologizes for mattress ad depicting Malala Yousafzai shooting
Ad agency Ogilvy & Mather has apologized for the incident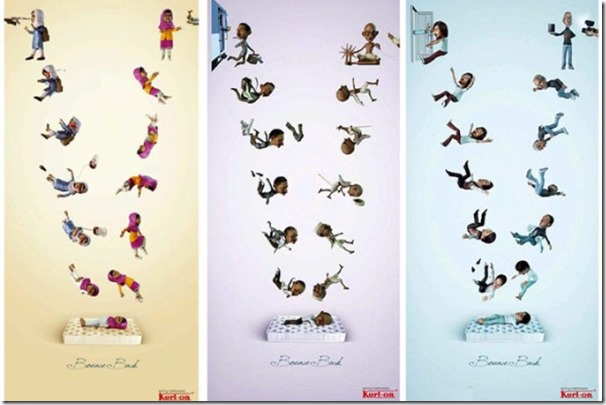 An Indian mattress company has caused an international uproar over an advertisement                        
                             depicting activist Malala Yousafzai being shot in the head                                                 
Malala Yousafzai, the young Pakistani activist who rose to prominence after the Taliban shot her in the head in 2012, has become an international symbol. Previously, though, the teen's name and visage had been used to represent education, women's rights and bravery. Now, she has been used in an attempt to sell mattresses.
Ad agency Ogilvy & Mather created an illustration for Indian mattress company Kurl-On, featuring a sequence of cartoon images depicting Malala getting shot in the face point-blank then tumbling downward onto a mattress. "Bounce Back," the advertisement's text says.
The ad, which has not run in any paid media, understandably sparked ire as it began to spread across the web. In the meantime, Ogilvy & Mather has apologized for it.
"We deeply regret this incident and want to apologize to Malala Yousafzai and her family," Rachel Ufer, a senior partner and spokeswoman for Ogilvy, said in a statement to The Huffington Post. "We are investigating how our standards were compromised in this case and will take whatever corrective action is necessary."
The poster was part of a series of related advertisements which also featured Mahatma Gandhi and Steve Jobs, but the one depicting Yousafzai attracted the most attention.