Posted By PAS
May 26 2015
1
6 Year Old Pakistani Becomes the Youngest Microsoft Certified Professional in the World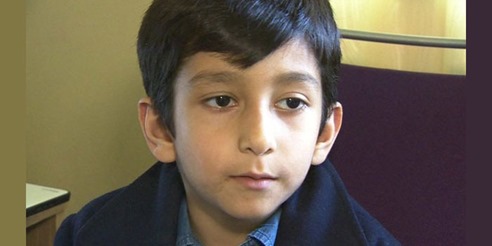 A six-year-old boy from Pakistan has claimed the title of the youngest Microsoft Certified Professional in the world.
Humza Shahzad sat the Microsoft Office Specialist exam, which is usually taken by adults who specialize in word processing and spreadsheets, and managed to pass it with flying colors. In order to clear the exam, Microsoft Certification requires a candidate to score 700 points. Humza scored a total of 757 points on the exam, which he took at the Microsoft Institute in London, thereby exceeding the required score by a notable margin.
Originally from Lahore, Humza moved to the UK with his family in 2011. His teachers find him to be a keen observer with a research oriented approach to his academics. He spends a lot of time on his computer, but unlike most boys his age, he isn't just interested in computer games.
Humza scored a total of 757 points, which was higher than the minimum 700 points required to pass the exam.
Being an IT consultant, his father sought to channel Humza's keen interest in computers towards the grooming of his computing skills. He was merely two years-old at the time when he was given a smartphone. Six months later, he had his very own laptop, which he learned to operate with the help of his parents.
Slowly yet steadily, he familiarized himself with the Windows operating system and its various applications. Although, according to his father, equipping Humza with the necessary skills for the exam wasn't easy, and the process took many months of preparation and research.
The Microsoft Certified Professional certification covers a range of Microsoft Technologies, including Windows installation, configuration, network management. The test validates IT professional and developer technical expertise through rigorous, industry-proven, and industry-recognized exams. What sets Humza apart from other Microsoft Certified Professionals is his specialization in Microsoft Office Suite.
The test validates IT professional and developer technical expertise through rigorous, industry-proven and industry-recognized exams.
According to Microsoft, the candidates for this exam are required to be familiar with primary MS Office Suite features, and to be able to demonstrate their understanding of the various applications of MS Office, which include editing large word documents, creating reports, making tables and multi- column newsletters.
The exposure to computers at an early age and the right guidance from his parents set Humza on a path that ultimately earned him the milestone. His future plans include launching a Silicon Valley-like global center for technology in the UK.