Posted By PAS
July 28 2014
0
Use of Brand Ambassadors – Mistake or Value?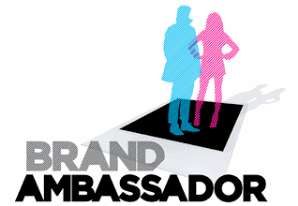 Akin to any other consumer, the Pakistani consumer is also astute, demanding and highly influenced by glitz and glamour. As per general perception, in the global advertising world, two formulas work the best; an emotive campaign that pulls the strings of your heart and extremely glamorous creative work that uplifts the image of a brand.
World over, the advertising industry has experimented with various aspects to get the best ad rollout – one that stands out, yells for attention and sells like hot cakes. The use of brand ambassador is one that has controversial opinions. It may work for big brands to dish out big bucks to get celebrity endorsements but what about small brands that cannot afford to get a famous face in their ad campaigns? Also a very significant food for thought is does celebrities really enhance the image of a brand – if so why some of the non-celebrity ads are popular and effective?
For decades, many brands continue to use celebrities in their ads asserting the fact that it is a sure-shot, tried-and-tested, simple-to-implement formula that definitely maximizes advertising effectiveness. Of course, the price is high, but ROI of using celebrities in an ad is considered to yield better results and greater sales.
On the contrary, we observe that there are many ads with low budget and no use of celebrities that do extremely well with consumers. We find simple, direct, effective creative work that works beyond glitz and glamour. In fact these ad campaigns prove that sometimes using a celebrity in an ad can work in a negative way as not every celebrity is liked by all.
Today's consumer is not only difficult to understand but extremely hard to convince. In the fast evolving creative world, the formula that worked five years ago may seem ineffective today, hence the use of celebrity that has been done for ages may seem irrelevant today. According to one international study, the ads that are relevant and contain information attributes are more effective than the ones that merely push themselves through celebrity power.
One of the failing rationales could be a mix-up about what product the celebrity is endorsing as one person is seen to be endorsing hundreds of brands these days.
Every celebrity has an image and brands try to capitalize on the image to sell their brand. The idea is to establish the fact that the brand is preferred by a successful and famous celebrity; hence it must be top quality and better than its counterpart.
On the local front, interestingly, brands try to associate themselves with a celebrity that not only jells with the image of a brand but can become the talk of the town and enhance the brand image as well. Mathira would definitely be a wrong choice to promote a product like Jam-e-Shireen; but quite apt for Josh. Similarly Junaid Jamshaid considered a renowned Islamic scholar and influencer is often used for brands to build trust e.g. campaign of Zong Hajj. And Chef Zakir is vouching for chicken cubes hence his word holds value for the consumers. Celebrities including Waseem Akram, Shaan, Ali Zafar, Faisal Qureshi, Sahir Lodhi, Amir liaqat, Atif Aslam, Mahira Khan, Fawad Khan, and Sajjad Ali among others have been used by the brands to the hilt selling from drinks to dresses, mobile phones, insurance policies, detergents, soaps, biscuits and tea.
Highly influenced by our neighbouring country, brands prefer to create a sensation and use Indian actors to appeal to masses. Indian actors are not only famous in urban centers but are equally popular in rural areas as well; hence considered a strong brand recall value. Q-Mobile campaign that kicked off with Pakistani faces proudly associates with Indian appearances including Kareena Kapoor, Aditya Roy Kapoor and currently Arjun Kapoor. And the trail of celebrity use does not end here. Following the examples of some of the Indian brands that now target Hollywood actors, Pakistani brands are also daring to dish out millions of dollars just to get few seconds appearance of Gora actors including Angelina Jolie, Brad Pitt, Lady Gaga, Jennifer Aniston and the list goes on…..
Most global brands such as Pepsi, Coke, Pantene, Head & Shoulders, Lux etc. use regional campaigns that work best both in India and Pakistan and strongly use Indian actors.
It is a known fact that brands spend millions and billions of dollars on marketing and advertising campaigns with a chunk associated to paying the ambassador fee. Celebrities on the other hand, knowing that they are quite in demand, try to act hard to get and ask for horrendous rates that most brands agree to pay. The rate in Pakistan varies from mere one hundred thousand rupees to ten million rupees per ad.
However is it wise to spend millions on poor creative work just to have a famous face selling the product? Using a celebrity in a weak creative message not only makes the ad less effective but confusing to viewers as well.
The bottom line is that good ads stand out for their strong creative work and not just a use of celebrity. We all know that an ad that may have a catchy jingly, is funny with a strong visual not necessarily hits the spot with the consumers. The same rule applies with the celebrities. No matter how popular the face is and how well the actress dances in films, it may not boost sales for a brand.
An effective ad may be termed as one that sells without the gimmick of celebrity endorsement. Having said that one cannot undermine the significance of celebrity use; otherwise why would big brands continue to use this formula?
It is a chance that many brands prefer to take – a high stake that may break or make the brand.
Give us your views. In your opinion, is using a celebrity works well for the brand and why? Also which is the most effective ad with celebrity endorsement running in Pakistan currently?
Send your opinions to secretariat@pas.org.pk