Posted By PAS
January 23 2013
0
PAS Awards 2013
Pakistan Advertisers Society (PAS) held a PAS Awards 2013 briefing: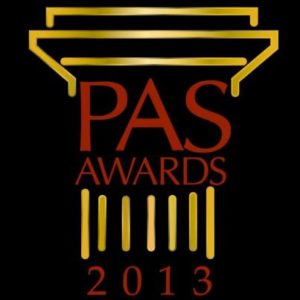 The Pakistan Advertisers Society (PAS) held a PAS Awards 2013 briefing yesterday. Agencies and clients were given a rundown of the PAS Awards 2011 and 2012 and what given a sense of what to expect of the upcoming Awards.
Qamar Abbas, Executive Director, PAS reiterated for new participants that unlike other advertising awards which are creative focused, the PAS Awards are effectiveness awards and therefore  every campaign is also scored on the basis of its results.
Uzma Nawaz, Project In-charge for the PAS Awards 2013 talked about the next edition of the Awards due in April, which will see the introduction of two new categories: 'Best in Digital,' "to encourage and award work done on the evolving digital front"; and 'Passion for Pakistan,' "for all and any campaigns that enhance the image of Pakistan."
Another new Award for 'Best Original Local Idea,' has also been introduced which is aimed at addressing last year's concern that 'regional adaptations should not be included' to "encourage work that had been purely conceptualised and executed in Pakistan." However, agencies will not be able to enter work specifically for this Award. The winner will be chosen by the PAS Awards jury from all the locally conceptualised entries submitted across  categories.
Nawaz also took the participants through the submission process, highlighting that the forms could be downloaded from the PAS website and how they should be filled out. The PAS also offered to send participants a sample showreel and form to aid them in the submission process.