Posted By PAS
January 13 2014
1
Mobile Companies to Get Free 3G Licenses for Three Months for Testing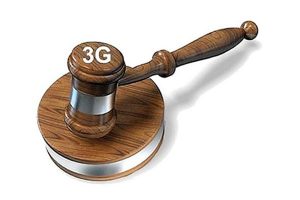 In a new development that can be regarded as a confirmation that 3G is finally and surely coming to Pakistan, mobile phone operators will get a trial 3G license for test purposes – starting later this month – before the actual auction of the 3G licenses in the country, we have confirmed with Pakistan Telecommunication Authority.
This trial 3G license will be granted to all five mobile operators, who can hard-test their services to improve their preparedness before its complete adoption.
Speaking with "The News", Dr. Ismail Shah, Chairman of PTA, confirmed that mobile phone operators will be provided with limited permission by the Frequency Allocation Board (FAB) with an aim that telcos can identify their technical challenges before rolling out the new services to masses.
After getting the trial 3G license, cellular operators will be able to offer 3G services to select employees and probably the customers too for test purposes. However, they won't be able to commercialize the service.
Pakistan Telecommunication Authority is aiming to auction three 3G licenses in March 2014.