Posted By PAS
November 13 2013
9
Job Vacancy for PAS Awards 2014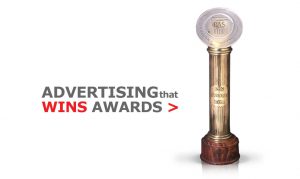 Pakistan Advertisers Society is a not-for-profit industry body. Its main objective is to advocate and safeguard the legitimate interest of advertisers and ensuring ethical and responsible practices in pursuit of excellence in the field of advertising.
We are looking for a suitable candidate for fill in the position of a Project Manager – PAS Awards 2014 (Karachi based – December 2013 to May 2014 – full time)
Main responsibilities would include:
– Managing the PAS Awards 2014 from its launch till the Award show
– Effective liaison with the partners and sponsors and ensuring high entry turn-over.
– The candidate will work closely with the Project Incharge to ensure smooth running of operations.
Requirements:
– The incumbent should be a high caliber, qualified with prior experience in the field of media, marketing and
advertising.
– Excellent communication skills, ability to work independently and manage multiple is a pre-requisite.
– Should be mobile.
Interested candidates may email their CV at secretariat@pas.org.pk latest by November 22, 2013.
The company is an equal opportunity employer.