Posted By PAS
June 29 2015
1
Coke Studio Season 8 Songs & Artists Revealed!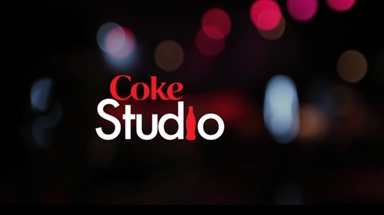 Coke Studio season 8 line-up has been revealed. Produced by Strings, the show is expected to go live in August 2015 – between Eid ul Fitr and Eid ul Azha.
As reported by Tribune, many Pakistani music icons, such as Ali Zafar, Atif Aslam, Ali Azmat, Umair Jaswal and Arif Lohar, will be making their comeback.
The eighth edition will also mark the debut of veteran singer Ali Haidar, Ghazal maestro Ustad Hamid Ali Khan, and folk singer Mai Dhai.
Ali Haider will collaborate with Season 7 back vocalist, Sara Raza, for a duet of his song Jiye Kare, contrary to popular belief; he won't be singing his signature tracks Purani Jeans and Qarar.
Sara Raza will also be doing another duet with Ali Zafar.
Artists to look out for:
– Atif Aslam
– Ali Zafar
– Mekaal Hasan Band
– Ali Azmat
– Quratulain Balouch (QB)
– Umair Jaswal
– Ali Haider
– Asim Azhar
– Nabeel Shaukat Ali
– Ustad Nafees Ahmed Khan
– Ustad Hamid Ali Khan
– Mai Dhai
– Arif Lohar
Expected Songs:
– Ali Azmat: Rangeela
– Ali Haider and Sara Raza: Jiya Kare
– Ali Zafar and Sara Haider: Ae Dil Kissi Ki Yaad Mein
– Arif Lohar: Rang Jindri
– Nabeel Shaukat Ali: Bewajah
– Umair Jaswal and QB: Sammi Meri Waar
– Hamid Ali Khan: Piya Dekhan Ko