Posted By PAS
August 4 2014
0
CALL FOR OSCAR SUBMISSION FOR PAKISTANI FILMMAKERS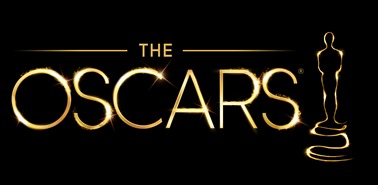 The Pakistani Academy Selection Committee invites Pakistani filmmakers to submit their films for Oscar consideration in the 'Foreign Language Film Award' category for the 87th Academy Awards by August 25th 2014, 5:00 PM [PST]. In 2013, the Pakistani Academy Selection Committee selected "Zinda Bhaag" as the first Pakistani film in over fifty years to be submitted for Oscar consideration in the 'Foreign Language Film Award' category.
The committee is chaired by Emmy and Academy award winning documentary filmmaker Sharmeen Obaid Chinoy and includes Mehreen Jabbar (veteran of the industry, with a prolific career as Director/Producer of gritty, hard-hitting films for Pakistani Television), Mohsin Hamid (author of the novels Moth Smoke, The Reluctant Fundamentalist, and How to Get Filthy Rich in Rising Asia), Ali Zafar (Pakistani actor, music composer and singer-songwriter), Akifa Mian (writer, director and assistant professor of Film at Beaconhouse National University), Framji Minwalla (professor at IBA whose research and teaching interests include Performance history, visual and cultural studies, film studies, media and communications and all forms of theory), Samina Peerzada (film actress and director who has appeared in numerous films and television serials), Iram Parveen Bilal (director of JOSH and CEO and Founder of Parveen Shah Productions, a film production company with offices in Pakistan and Los Angeles), Meesha Shafi (actress, model and a singer who has appeared in Pakistani, Hollywood and Bollywood films such as Waar, The Reluctant Fundamentalist and Bhaag Milkha Bhaag), Rohail Hyatt (Pakistani musician, songwriter and founder of Coke Studio), and Nadia Jamil (Pakistani actress known for Raat Chali Hay Jhoom Ke, Meray Paas Paas and Beauty Parlor ).
Speaking about the Oscar committee of Pakistan, the members have said:
Akifa Mian
"In my view, Pakistani films having the opportunity to go to the Oscars is a "future investment". It will help create quality film productions which can compete in the global market as well as start a much needed dialogue with the rest of the world. Our stories need to be told to the world to help shed many misconceptions that exist, in addition to give an understanding about our culture and people in our own voice."
Ali Zafar
"It's an honour to be a part of the committee. I am looking forward to some authentic, indigenous and entertaining cinema from Pakistan."
Framji Minwalla
"Serving as a juror on the Pakistan Academy Selection Committee is both a humbling honor and a daunting prospect.  Humbling to be asked, and to participate in the company of such august fellow jurors.  Daunting because of the diversity of good, new movies produced this year by supremely talented filmmakers."
Iram Parveen Bilal
"Pakistani cinema's true revival depends on making internationally viable films. We must encourage and develop a quality of cinema that stands our ground in the international market, not just Pakistan and Pakistani audiences. My focus in this committee will be voting for a film of such quality that transcends space and time."
Meesha Shafi
"Looking forward to playing my part in the Oscar Selection Committee. What a treat to watch and critique some of the most promising Pakistani films of the year. This is precisely the kind of incentive our filmmakers need to actively produce great cinema and most importantly, dream big!"
Mehreen Jabbar
"I am excited to be part of the committee especially at a time when the trend to make features continues at an accelerated pace in Pakistan. Looking forward to seeing new and exciting work coming out."
Mohsin Hamid
"It's fantastic to be part of this effort to raise the visibility of Pakistani cinema internationally. Plus, selfishly, it's enormous fun to get to watch all these films. And this year already seems to have many more Pakistani releases than last."
Nadia Jamil
"All the colors, music,textures,  the histories, landscapes, romance, the evolving dynamics of tradition and modernity, the songs, the violence, resilience, laughter and tears, the many many layers of the sub-continent and Pakistan's place in it, no better place to watch and experience these stories than the new exciting, evolving cinema of Pakistan today. I can't wait to watch it all unfold. It's already proving to be an exhilarating and utterly authentic experience."
Rohail Hyatt
"With the recent boom of films in Pakistan, one hopes that an industry is being reborn with the right values and will help to serve as a reflection of what it means to be Pakistani – not just to ourselves but to the outside world. This, I believe, is a healthy direction and I look forward to playing my part to showcase and highlight such ventures."
Samina Peerzada
"Every film that we create is a testimony that we are alive. I am looking forward to another great year for Pakistani cinema."
Sharmeen Obaid Chinoy
"The Pakistani film industry is beginning to slowly stand on its own two feet. Filmmakers are experimenting with style and form and we are slowly starting to carve out a place for ourselves in the international sphere. I'm excited to see what our talented filmmakers will bring to the table this year."
The committee will choose one film as Pakistan's official submission for the, 'Foreign Language Film Award.' A foreign language film is defined as a feature-length motion picture produced outside the United States of America with a predominantly non-English dialogue track.
The criteria for eligibility is as follows:
1. The motion picture must be first released in the country submitting it no earlier than October 1, 2013, and no later than September 30, 2014, and be first publicly exhibited for at least seven consecutive days in a commercial motion picture theater for the profit of the producer and exhibitor.
2. Submissions must be in 35mm or 70mm film, or in a 24 or 48 frame progressive scan Digital Cinema format with a minimum projector resolution of 2048 by 1080 pixels, source image format conforming to ST 428- 1:2006 D-Cinema Distribution Master – Image Characteristics; image compression (if used) conforming to ISO/IEC 15444-1 (JPEG 2000), and image and sound file formats suitable for exhibition in commercial Digital Cinema sites.
3. The audio in a typical Digital Cinema Package (DCP) is 5.1 channels or of discrete audio, and that is the preferred audio configuration, although up to 7.1 channels is acceptable. The minimum for a non- mono configuration of the audio shall be three channels as Left, Center, Right (a Left/Right configuration is not acceptable in a theatrical environment). The audio data shall be formatted in conformance with ST 428-2:2006 D-Cinema Distribution Master – Audio Characteristics and ST 428-3:2006 D-Cine
ma Distribution Master – Audio Channel Mapping and Channel Labeling.
4. The picture must be advertised and exploited during its theatrical release in a manner considered normal and customary to the industry. The picture need not have been released in the United States.
5. Films that, in any version, receive a nontheatrical public exhibition or distribution before their first qualifying theatrical release will not be eligible for Academy Awards consideration. Nontheatrical public exhibition or distribution includes but is not limited to:
· Broadcast and cable television
· PPV/VOD
· DVD distribution
· Internet transmission
6. The recording of the original dialogue track as well as the completed picture must be predominantly in a language or languages other than English. Accurate, legible English-language subtitles are required.
The Pakistani Academy Selection Committee will announce its nomination for award consideration on 15th September 2014.
The Academy Awards, now officially known as The Oscars, are a set of awards given annually for excellence in cinematic achievements. The Oscar statuette is officially named the Academy Award of Merit and is one of nine types of Academy Awards. Organized and are overseen by the Academy of Motion Picture Arts and Sciences (AMPAS).
For submission details and queries, please write to: pakistancommittee@gmail.com