Winning The Mobile Race
by Paul Berney
━━━━

Snapshot

As consumers become increasingly mobile centric, marketers and agencies need to understand and use the channel to connect, engage and influence them. The workshop is designed to give you a comprehensive understanding of the fundamentals of mobile marketing and the skills to start applying it in your business. The workshops give you a solid understanding of how and when to apply a variety of mobile marketing techniques and strategies to effectively communicate and engage with your audience.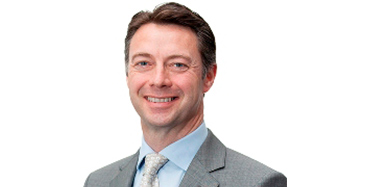 Paul Berney
Paul is the Co-Founder of mCordis with more than 13 years of experience in mobile marketing. Previously, Paul served as Chief Marketing Officer & Managing Director of the EMEA branch of the Mobile Marketing Association (MMA). He has over 26 years' experience in a wide variety of sales, marketing, business development and commercial roles spanning several different industries and market sectors including automotive, printing, internet development and management consultancy. Paul has been a speaker at over 280 mobile events, in 37 countries to a combined audience of over 42,000 people. In 2012 he was recognized as the leading speaker on mobile marketing worldwide by C-Squared. He is a Business Leader in The Marketing Society, a Fellow of the Institute of Direct & Digital Marketing (IDM), a Member of the Chartered Institute of Marketing and a mentor in the Marketing Academy. He sits on the editorial Board of the IDM Journal and was voted one of the Top 50 influencers in mobile marketing in the UK by The Drum magazine 2013 & 2014.
━━━━

Learning Outcome
Make the case for mobile in your business or your client's business.
Create a strategy for mobile.
Understand where mobile fits in the marketing mix.
Know the steps involved in integrating mobile into campaigns.
Understand how to measure the success of mobile campaigns.
Who should attend
Anyone who wants to become a recognized mobile marketing practitioner, with the ability to create and execute effective mobile strategies for their organization.
No prior knowledge of mobile marketing is required, although it is anticipated that attendees is be experienced marketers with a good understanding of the marketing mix and have responsibility for formulating and executing marketing plans or work at an agency supporting clients to do this.
November 2015
---
PAS Members:
Non-Members: