The Client Brief – Perfecting The Art
by Sunil Gupta

━━━━

Snapshot

We all know far too well the significance of a good brief, and the nightmares which follow a bad brief. Being the most important bit of information issued by a client to an agency, it is not only a point of reference that can be agreed at the onset, but to some extent it stands as a contract between the client and the agency. Also, a good brief, not only results in more accurate results, but also to a better and concrete evaluation process making the remuneration for the agency fairer. Too often the brief is given to the agency with some vital elements inadvertently missing or assumed not to matter or assumed that all the parties involved have thorough understanding of what needs to be done. These assumptions and several other reasons lead to frustrations and waste of valuable time and money.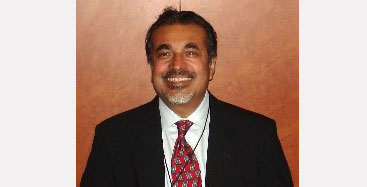 Sunil Gupta
Sensational, motivational, intellectual, experimental, practical & above all, highly experienced and innovative is all of that and more! In 1978 Sunil Gupta joined Hindustan Thompson (a subsidiary of J. Walter Thompson Company), India's premier Advertising Company, in Delhi. His 28 years in advertising in top executive positions, have resulted in a wide range of experience across diverse brands, consumers and markets, and he has been witnessing to, and a part of the sweeping changes that have overtaken India in the last decade. His successful journey through the corporate world is an inspirational story of progress & dynamism. Currently, being an expert on evaluation of client agency relationship, he also provided consultancy on strategic and marketing communications. He shares his creative techniques and sensible methods in his hands-on training sessions especially designed for today's competitive and upbeat markets.
━━━━

Learning Outcome
Improve discipline to develop good Briefs and avoid common faults of bad briefs
Understanding client agency perspective
What do agencies/creative expect from a Brief
The principles behind a good brief
How to write a good brief and differentiate between a good and a bad brief
The 8 Commandments of a Good Brief
Team exercise/case: writing a Brief and using this document to develop concepts.
Who should attend
Brand marketers responsible for strategy and building communications, who are constantly looking for ways to improve quality, effectiveness and success of their communications/advertising.
Ad agency executives from client services and creative department.
Account directors/managers/planners.
February 1, 2012
---
PAS Members:
Non-Members: