MARKETING COMMUNICATION
by Sunil Gupta
Date & Place
Movenpick Karachi

━━━━

Snapshot

Without the means to differentiate themselves, brands would cease to exist! Think about it: in today's highly competitive marketing scenario where product technology, pricing and distribution formats are so easily replicable not giving any lasting competitive advantage, the only flexible tool that marketers have is COMMUNICATION. Properly used, it can help create brands that stand the test of time and provide everlasting value both for the marketer and the consumer. The workshop illustrates the sequential decision-making process for making compelling communication strategy. It stresses on the teamwork of brand building and aims to replicate this unique experience at all stages. Participants need to work on specific projects during the workshop to enable them to put into practice the stages of communication creation that demonstrates, and to familiarize them with the processes of questioning and decision making that are an integral part of creating effective and lasting communication.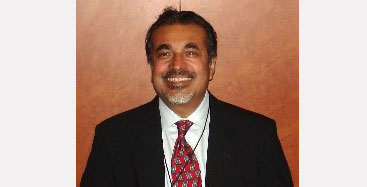 Sunil Gupta
Sensational, motivational, intellectual, experimental, practical & above all, highly experienced and innovative is all of that and more! In 1978 Sunil Gupta joined Hindustan Thompson (a subsidiary of J. Walter Thompson Company), India's premier Advertising Company, in Delhi. His 28 years in advertising in top executive positions, have resulted in a wide range of experience across diverse brands, consumers and markets, and he has been witnessing to, and a part of the sweeping changes that have overtaken India in the last decade. His successful journey through the corporate world is an inspirational story of progress & dynamism. Currently, being an expert on evaluation of client agency relationship, he also provided consultancy on strategic and marketing communications. He shares his creative techniques and sensible methods in his hands-on training sessions especially designed for today's competitive and upbeat markets.
━━━━

Learning Outcome
Relation between advertising and the creation of successful brands
Brand building task
Brand building communication – The Decision Funnel
Buyer Purchase Process (BPP)
Teamwork in brand building
Essentially the deliverables bring all the various steps to life through examples and case studies. These not only include successful examples, but also unsuccessful ones as there is a lot to be learnt from failure. A compendium of brand communication material such as TVC's are presented and kept as reference material.
Who should attend
Anyone from both marketing companies and their advertising agencies who are involved in the brand communication process and its approval.
The objective is to ensure that there is an in-depth and hands-on understanding of how communication impacts brand success, and of the processes involved to create effective brand communication.
14 - April - 2014
---
PAS Members: 14500
Non-Members: 16500