Making waves with Radio
by Tim Burt
Date & Place
29th January 2019
Karachi
━━━━

Snapshot

Radio broadcasts has been called the 'theater of the mind'. The benefits of using radio for advertising are many, ranging from its effectiveness to its low cost. However, it is quickly becoming a forgotten medium; the reason… we still haven't used the medium as it should be especially with digital, and social media that makes it a very important piece of the puzzle as it remains one of the most influential mediums with a large audience listening everywhere and cutting across all segments of the society.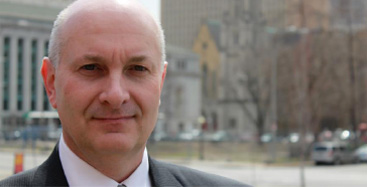 ABOUT TIM BURT
Over the past 26 years, Tim have written, recorded and/or produced more than 30,000 commercials around the world for global corporations (Burger King, South African Airways and more) to countless mom-and-pop shops, and presidential campaigns. Tim's specialty areas are in or as a marketing campaign creator, commercial producer, copywriter, and voice-over artist & coach. His public speaking and online courses ("The Truth About Advertising," etc.) have helped thousands of business owners advertise more effectively. When Tim delivers these talks to radio & television sales staffs, it dramatically helps them gain and retain more clients - because of increased ROI. He has been featured in: Wall Street Journal, Huffington Post, Radio Ink, and more for his efforts for the industry In July 2017, Tim departed the radio industry after a quarter-century (CBS Radio, iHeartMedia and others.)
━━━━

Learning Outcome

The workshop through its multiple session will highlight the value of radio for business and how it is just as viable now as it ever has been.
Value of Radio for business -

How to increase conversions

from radio advertising at a cost-effective manner.
Listen, Tap, Swipe & Click –

Radio an important piece of the puzzle.

The Keys to Effective Radio Ads: Tim Burt's

"Three Unbreakable Laws of Advertising"

Radio Ad Secrets.

Dominant Image -

a principle that far too many commercials ignore.

Advanced Advertising Formulas That Work –

A hands-on session involving attendees creating a commercial using Tim's very powerful formulas.

Live Commercial Review.
Who should attend
Marketing and Brand Managers
Assistant Client Service Managers
Advertising/Media Managers
Client Service Managers
Creative Managers
29th -30th January 2019
---
PAS Members: Rs 25,500 + taxes
Non-Members: Rs 28,500 + taxes