Integrated Digital Marketing Masterclass
by Michael Leander

━━━━

Snapshot

This full-day Digital Marketing Masterclass helps participants better understand the strategic, tactical and channel opportunities that exist within the various digital media. This course renders a concrete advice and tips how one can improve your digital marketing pursuits. It explores what's possible for brands when using digital channels, such as email, search, social media, mobile and online display, as well as understand the complexities surrounding executing & measuring digital marketing & advertising campaigns.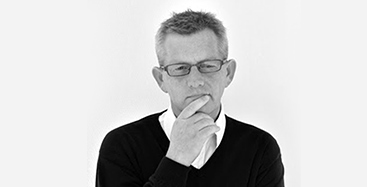 Michael Leander
Having presented his knowledge and ideas in nearly 40 countries, Michael Leander has been active in the digital marketing landscape since 1995. With a multichannel direct marketing background, his experience covers all aspects of digital marketing. Michael Leander has consulted an impressive number of global brands across multiple verticals. Today he spends his time sharing his experience through consulting, training and speaking primarily in emerging markets. Michael is also invited to judge at direct marketing, digital marketing and loyalty marketing award shows around the world, and actively takes part in shaping the future of direct & digital marketing through his engagement in various associations.
━━━━

Learning Outcome

This course focuses on 'thought leadership' approaches to digital communications, so it is designed to enable PAS delegates to be highly knowledgeable about the various opportunities in digital, at both a brand campaign and direct response level.
What makes a compelling digital plan?
How to plan and measure digital campaigns?
How to attract and retain an audience with content marketing?
How paid media is changing and how top brands can maximize investments in the new media landscape?
How to make your website and blog stand out?
7 tips to improve your social media marketing results?
How to leverage mobility and video in your marketing mix?
27 - 28 May 2013
---
PAS Members:
Non-Members: