Brand Activations That Drive Results
One-day public workshop by Simon Bradley
Date & Place
Nov 12 (Khi) | Nov 14 (Lhr)
Movenpick - Khi | Faletti's - Lhr

━━━━

Snapshot

It is becoming increasingly challenging for brands to connect with their customers through traditional marketing channels. Marketers today must increasingly look beyond advertising and find new ways of bringing their brand to life and true customer engagement. This program uses a mix of case studies, real-life examples from around the world and practical group working to help marketers better understand how to drive results from Brand Activations. We will explore Brand Experiences and Events, Sponsorships, Influencer Marketing, Cause Marketing, Content Marketing, Relationship Marketing and Promotions and Measurement. You'll learn the core principles of each discipline and best practices for implementing brand activation plan in your business. During this workshop, you will also build an Activation Planner that you can take back to your organization and use in your brand activations work.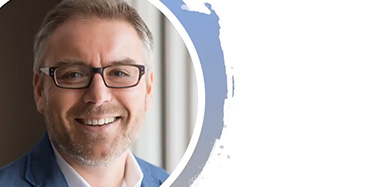 Simon Bradley
Simon Bradley is a senior marketing leader and founder of Simon Bradley Marketing - a consultancy focused on helping marketing teams to operate more efficiently and effectively. He has extensive client-side experience with brands like Virgin Atlantic Airways, VisitBritain, the New York Knicks, The Radio City Rockettes and Madison Square Garden. At Virgin Atlantic, Simon led the airline's US marketing across twelve markets and was responsible for building the brand, e-commerce, B2B marketing and CRM. At the Madison Square Garden Company, he was responsible for marketing strategy and consumer engagement and worked across a broad portfolio of world class brands. In addition to working with a broad range of clients, Simon is a Trainer/Facilitator for the Association of National Advertisers in the USA. He is also an Adjunct Professor at New York University and leads master's programs in Integrated Marketing, Digital Marketing and Customer Relationship Management. Simon has been based in the USA for the last twelve years but has also led marketing teams across the world including the UK, Canada, Sweden, Denmark, Norway, Finland, Brazil and Mexico. Born and educated in the UK, he graduated in History from Bristol University and followed this with Tourism Management and Chartered Institute of Marketing Graduate diplomas.
━━━━

Learning Outcome
Improve your understanding of the different types of marketing channels where you can bring your brand to life
Understand how to meaningfully engage your customers and increase brand loyalty
Learn techniques on how to stand out from the crowd and better optimize investments in promotions, partnerships, sponsorships, events etc.
Learn from global best practices and current examples in the brand activation space
Understand how to measure and implement brand activations
Create an activation plan of your own that you can use in your everyday work
Who should attend
This workshop is great for marketers at all levels who want to go beyond traditional marketing and who are looking for practical instruction on best practice brand activation, including Marketing and Brand Managers; PR & Communications Managers; Social Media Managers; Events Managers; Digital content teams; Sponsorship Managers; Creative Managers; Client Service Managers.
Nov 12 (Khi) | 14 (Lhr)
---
Registration Fee
PAS Members: 27,500 + Tax
Non-Members: 29,500 + Tax