Posted By PAS
January 3 2014
1
Hello 2014 by Orange, a double screen experience
While 2014 has started in Australia (Happy New Year to our AB Aussie team mates Mark and Tim), and about to start everywhere else, here are some nice greetings from Orange.
The French telco has developped and adapted its pretty commercial Ten Little Fingers (by Marcel)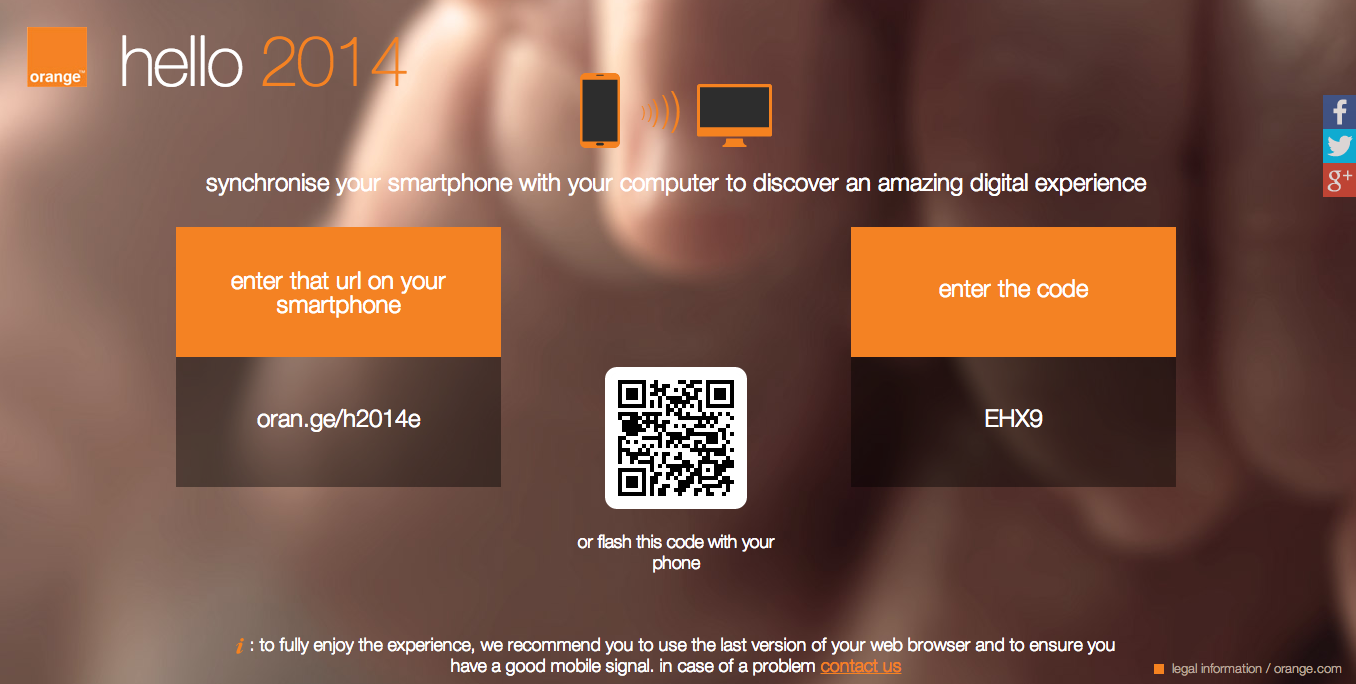 To wish us a happy new year through a delicate interactive experience, which uses two screens : your computer and your mobile.
Go to hello.2014.orange.com and synchronize your smartphone with your computer.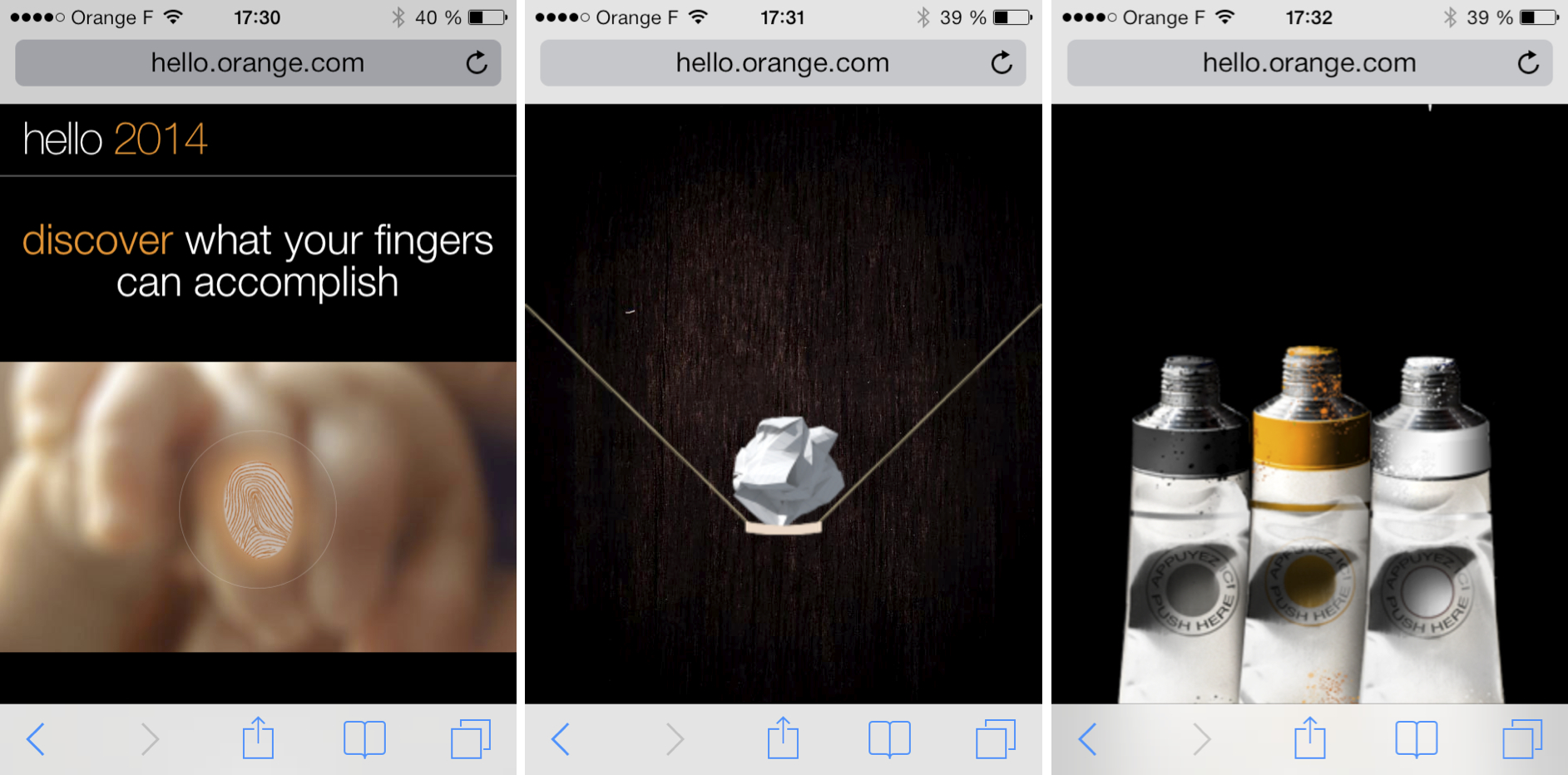 Once your devices are synchronized, you will drive the sequences directly from your smartphone.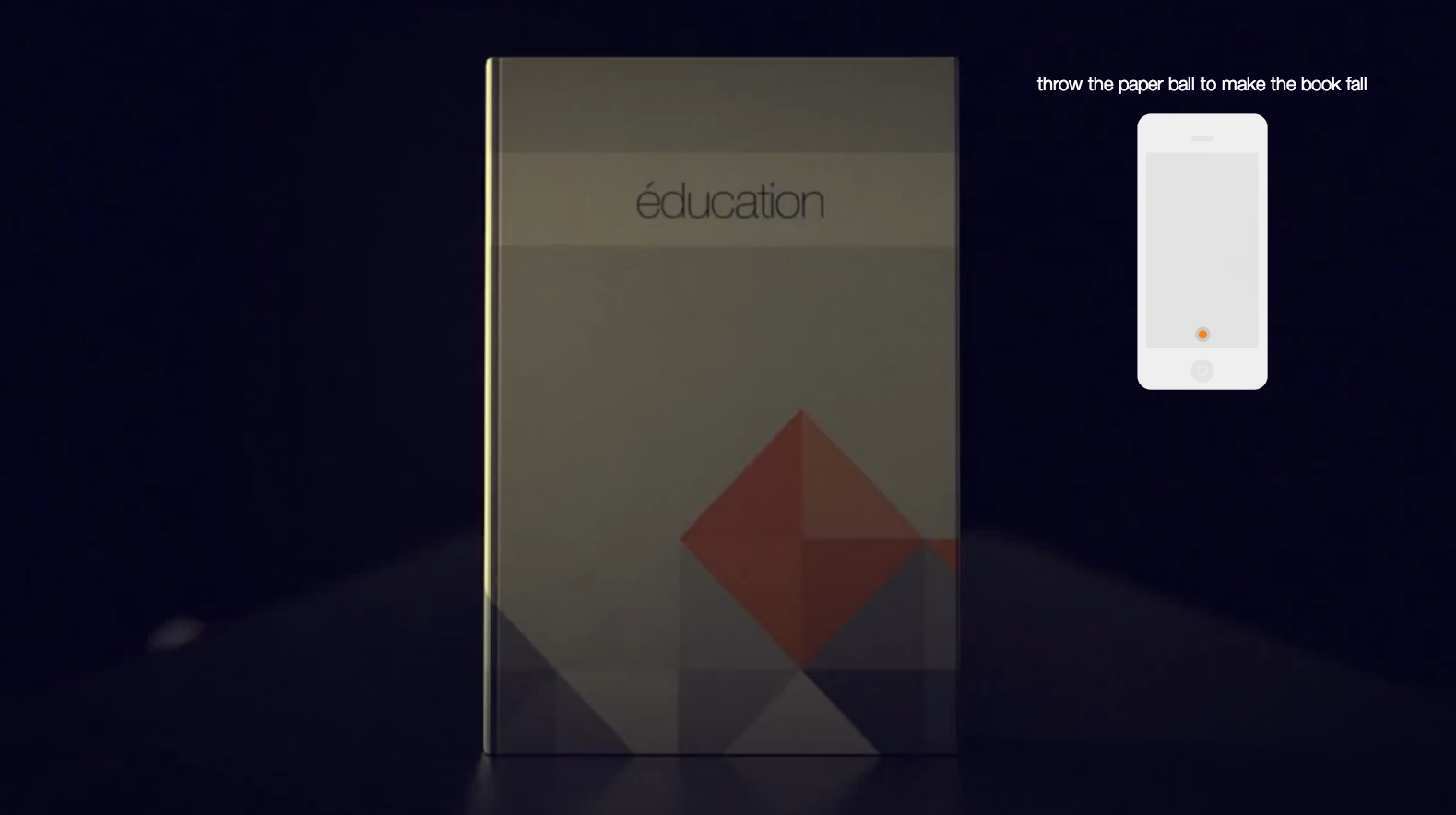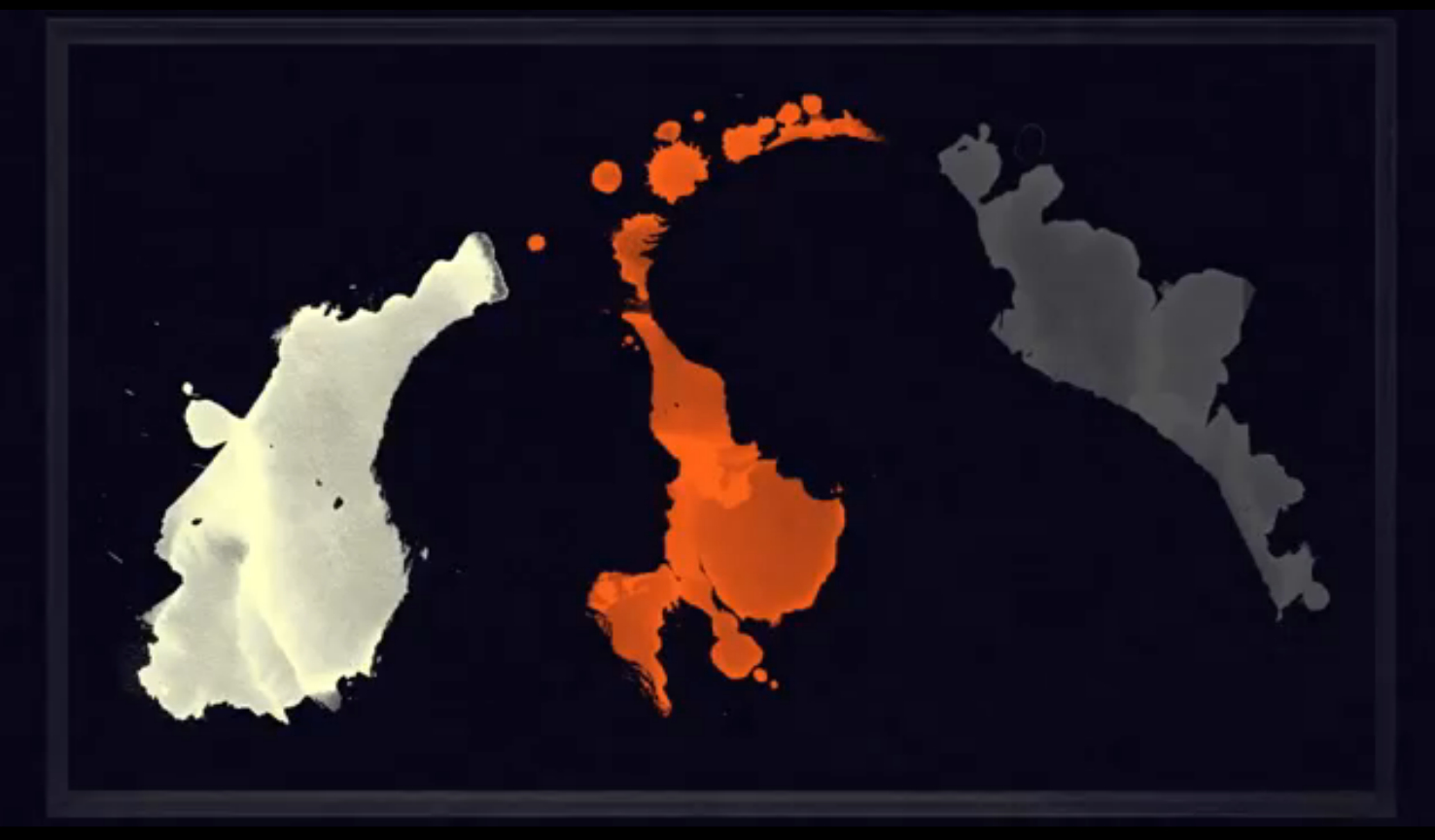 It doesn't matter if the technology is not new, Publicis Conseil did a very nice job, by using it in an appropriate, consistent, and I would say in a poetic way. The touch environment makes sense, and the all experience uses the Orange graphic codes with a nice sense of aesthetics.
Happy New Year !