Be a part of the PAS Awards 2014!
It is not just about winning the PAS Awards; it is about participating with full vigour.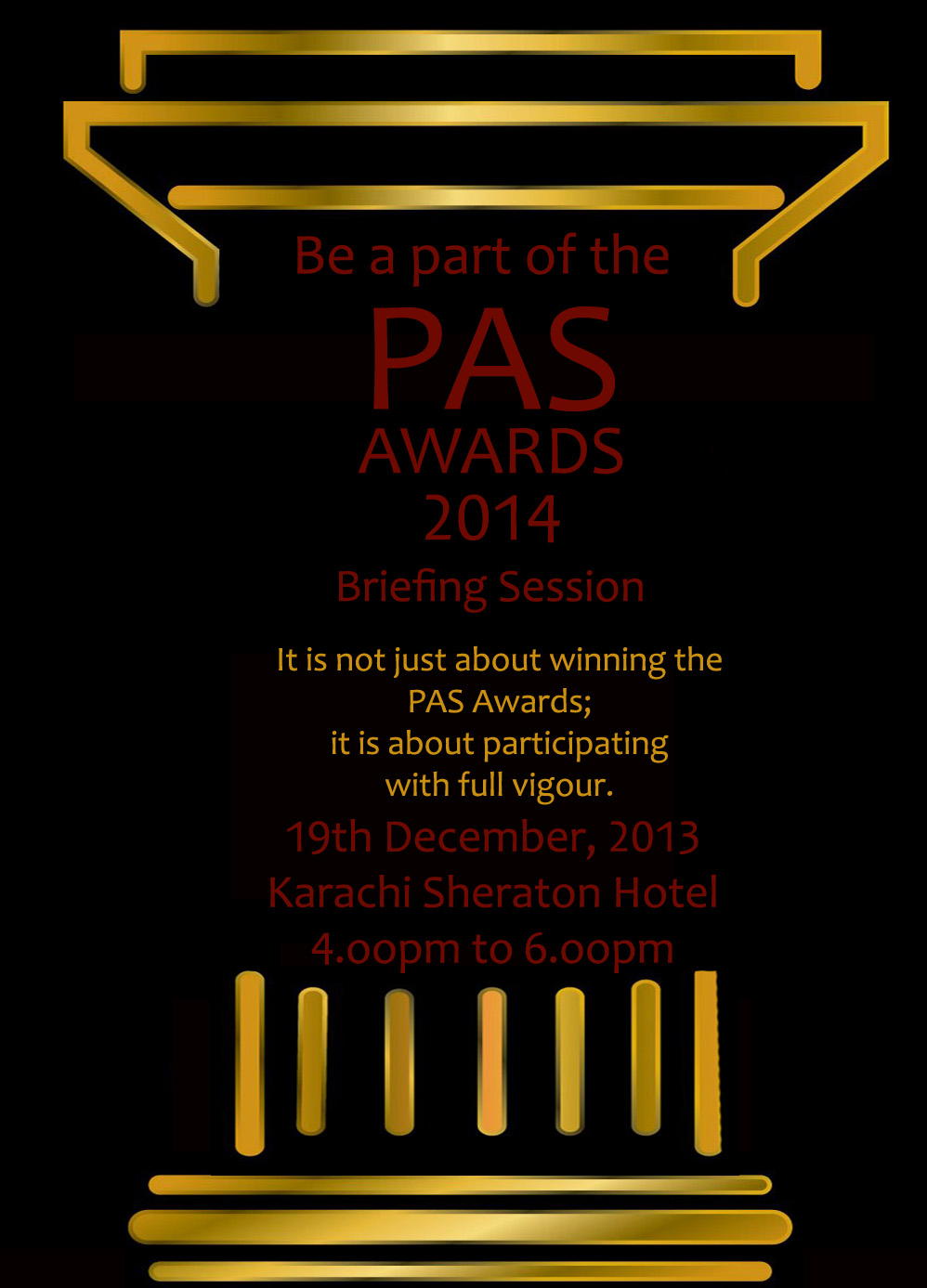 Let your advertising campaigns, marketing efforts and ideas and all creative concepts that mean dear to you be a part of one of the most coveted, prestigious Award Show of the year.
For a complete run-down on new category additions, submission criteria, judging procedures and exciting platforms introduced this year on PAS Awards 2014, join us for a Briefing Session on:
19th December, 2013
Karachi Sheraton Hotel
4.oopm to 6.oopm
For details and registration, email at awards@pas.org.pk or call
Ali Abbass: 0300 8251663
Uzma Nawaz: 0333 3211123