Performance Marketing Essentials For The Real World by Jessica Avedikian

Date & Place
26th & 27th Oct 2022
(Virtual Workshop)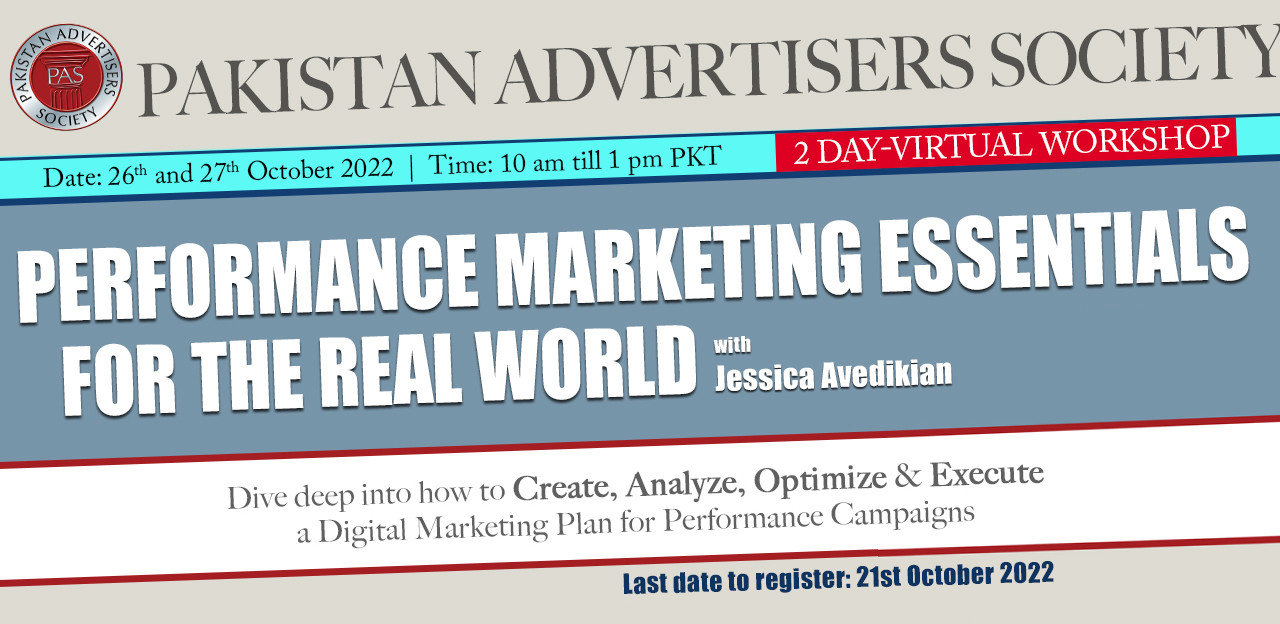 ━━━━

Snapshot

Do you face the daunting task of running your company's digital initiatives, spending millions, and still not getting the ROI? The answer is simple and one that yields results: Performance marketing. For every agency and client, digital performance marketing is a key transformation tool. Performance-based marketing has enabled businesses to invest money with the guarantee of achieving ROI by leveraging technology and data. Join us for a full-day workshop and learn the essentials of performance marketing, how it works, benefits and perks of designing a performance-based campaign. This workshop will dive deep into how to create, analyze, optimize and execute a digital marketing plan for performance campaigns. It will focus on tailoring strategies for markets, clients, and businesses and generate ROI with the help of practical and interactive approaches and real-life cases. You will be equipped to devise performance marketing strategies that will help measure your digital campaigns' efficacy and scale your advertising efforts without breaking the bank.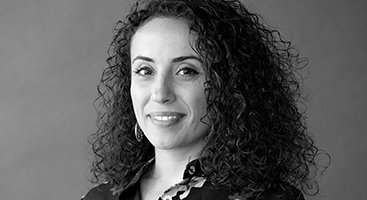 Jessica Avedikian
Jessica is a goal-driven digital storyteller and brand magician obsessed with content, social media and music. She is the founder of "Social Astronauts" - a boutique partner for all digital, social media, storytelling, content, and marketing needs. With experience in marketing, social media, PR, live stage performance, and entrepreneurship, as well as certifications from Harvard, she has supported agencies and companies like P&G, Emirates NBD, and Emaar. She is also an approved trainer at Astrolabs and a few other institutes in the UAE. She has actively participated in several conferences, workshops, and talks such as Mother of All Digital Days by Procter and Gamble and even talks hosted by Facebook and Google. Jessica's true potential lies in building and launching successful brands and her extensive social media knowledge coupled with technical skills in researching and analytics reporting helps her achieve these goals with a high success rate. When not at the office, you'll find her creating music with her band or rocking the stage somewhere!
━━━━

Learning Outcome
Learn fundamentals of Performance marketing.
Social Selling & Optimizations.
How to sell online through social platforms that are right for you.
How to scale your ads in order to automate your sales.
Explore automation tools.
Practical takeaways and application.
━━━━

Who Should Attend:

This workshop is ideal for anyone who would like to learn about the fundamentals of performance marketing to focus on real business results and generate high ROIs. Digital marketers, social media managers, content creators, digital strategists, brand managers, marketing executives, and even business owners can attend this workshop.
Date: 26th & 27th Oct 2022 (Virtual Workshop)

Time:

10:00 AM till 01:00 PM PKT
---
Registration Fee
PAS Members: Rs. 12,000 + Tax
Non-Members: Rs. 17,000 +Tax