Indispensable integration of SEO and Content in the Digital Age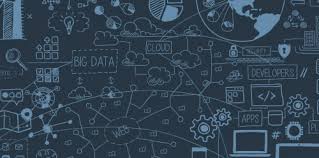 By: Hassan Javed
As I was going through an article published by Centric, I found out that in a recent survey conducted by BrightEdge found 97% of the respondents viewing SEO and content as integrated or as converging into a single function. Highlights from same survey incorporate the trouble in creating a connect with content and the effect of voice search on content. Voice search is growing at a good pace and it is estimated that by 2020 50% of users will be using this type of search specially on mobile as consumer behavior is changing over time. Advertisers are allegedly as yet attempting to create drawing in content with 71% of the respondents expressing just 50% of their substance is being devoured. With regards to the apparent effect of voice look, just 31% of the respondents intend to create content reasonable for voice seek. Apart from this AI is another point of opportunity on which brands have already started working and it seems its no more a moonshot. companies like Facebook, Amazon and Google have already started using it auto responding to queries of its customers.
However, there is a consistent understanding among advertisers that a well performing content procedure is urgent for a brand's prosperity. A standout amongst the most well known types of content marketing is 'blogging' and it's vital to keep the subjects adjusted to the brand's identity and the results to be driven out. Legitimacy is critical to prevail upon customers' consideration and in this way engagement. Enthusiastic association with buyers help change over them into faithful fans.
Developing content strategy and and engineering it is very important as to use the right medium for the right audience at the right time to create synergy in brand content strategy and and the consumers to be targeted. Adapting to changing consumer behavior or shaping it up as we proceed is a must for any brand in order to succeed in the digital world. Marketers need to equip them selves with knowledge of AI, machine learning and advanced tools in order to effectively communicate the brand persona to the audience.