Business Process Innovation – Something Which Can't be Ignored!
By: Hassan Javed
Innovation is something which is inevitable. Companies enter in a market and start impacting the ocean of business like a catalyst does in chemical process. This change causes disruption and hence the competitors get activated with a fear of losing market share and to take maximum advantage out of the change which is being evolved.
Every product or company wants to serve the needs and wants of consumers with an aim of converting wants into needs to have permanent position in everyday life of consumers. But the big question is how to do it? How to become part of your consumer's important life? Innovation is the answer to it. Companies innovate and make things easier for themselves and for consumers. Moving on towards the overarching theme, let's first define innovation as I wold then blow my trumpet to share one of the best example of business process innovation which serves as perfect benchmark which can inspire us to look ahead of time and do wonders.
"Innovation is the process and outcome of creating something new, which is also of value. Innovation can be in product/service, strategy or in business process"
Haven't we all heard of Amazon despite they don't directly operate in Pakistan? Yes, we all know about amazon mainly because of its popular kindle device and customer friendly approach across the world. Amazon started its operations in 1994 by Jeff Bezos, a former Wall Street hedge fund executive. The name was selected primarily because of the alphabet "a" and because of its association with the vast South American river, according to britannica. For a fact Amazon wasn't the first one to start online book store but Computer Literacy, a Silicon Valley bookstore, began selling books from its inventory to its technically astute customers in 1991. However, the promise of Amazon.com was to deliver any book to any reader and anywhere.

Soon after Amazon expanded by diversifying the business and making other products like DVD's, jewellery, toys, softwares etc available on the online store. In order to cater the "Big Promise" made by the brand and to cater the digital transformation, Amazon launched kindle in 2007 with a concept of e-Books. This concept not only made the concept of availability of books everywhere and anywhere possible but it created convenience for the consumers by giving them an option to read books digitally. Now Amazon has launched its application which has now raised questions among consumers as why to buy the Kindle device if we have almost everything on an application? Only pure book readers can answer this but in general if we look into the specifications, kindle device specializes in giving the best experience of reading books with long lasting battery life time. The device doesn't get the eyes dried up and uncomfortable if someone is reading book on device for hours. Apart from this with bigger and customized display for readers make the device worth buying. Yet it gives an option to people to download the application instead of purchasing the device which may be the current point of focus for Amazon.
Serving the customers all around the world from A to Z products with a smile is something which makes Amazon innovative and different from its counterparts. Evolving the brand from a book selling online store to much more, set the tone of business process innovation to which all brands must look into. Innovation is something which can never end but it can only be slowed down by people having authority with myopic view of ideas shared by innovative and creative people.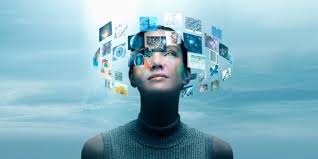 With tools like AI, VI, programmatic buying etc I believe brands have a lot of opportunities to tap in and be creative. Big data is getting bigger, new currencies are being introduced. This is the right time that brands need to sit together to device s strategy in reshaping the future and giving direction to brands. The most relevant threat to banks and courier companies is through the introduction of applications like Careem, Easy paisa which have already started to threaten banks and courier companies by eating their market shares. Thereby, brands need to decide and stand in line of innovation as it is inevitable.